Some of these nail care products were provided for review. This post contains affiliate links.
This is probably my most requested post of all time, and may even cut down on a few nail care Instagram DMs. I'll try to keep this updated as new nail care questions come in, so feel free to comment or shoot me a DM and I'll do my best to answer.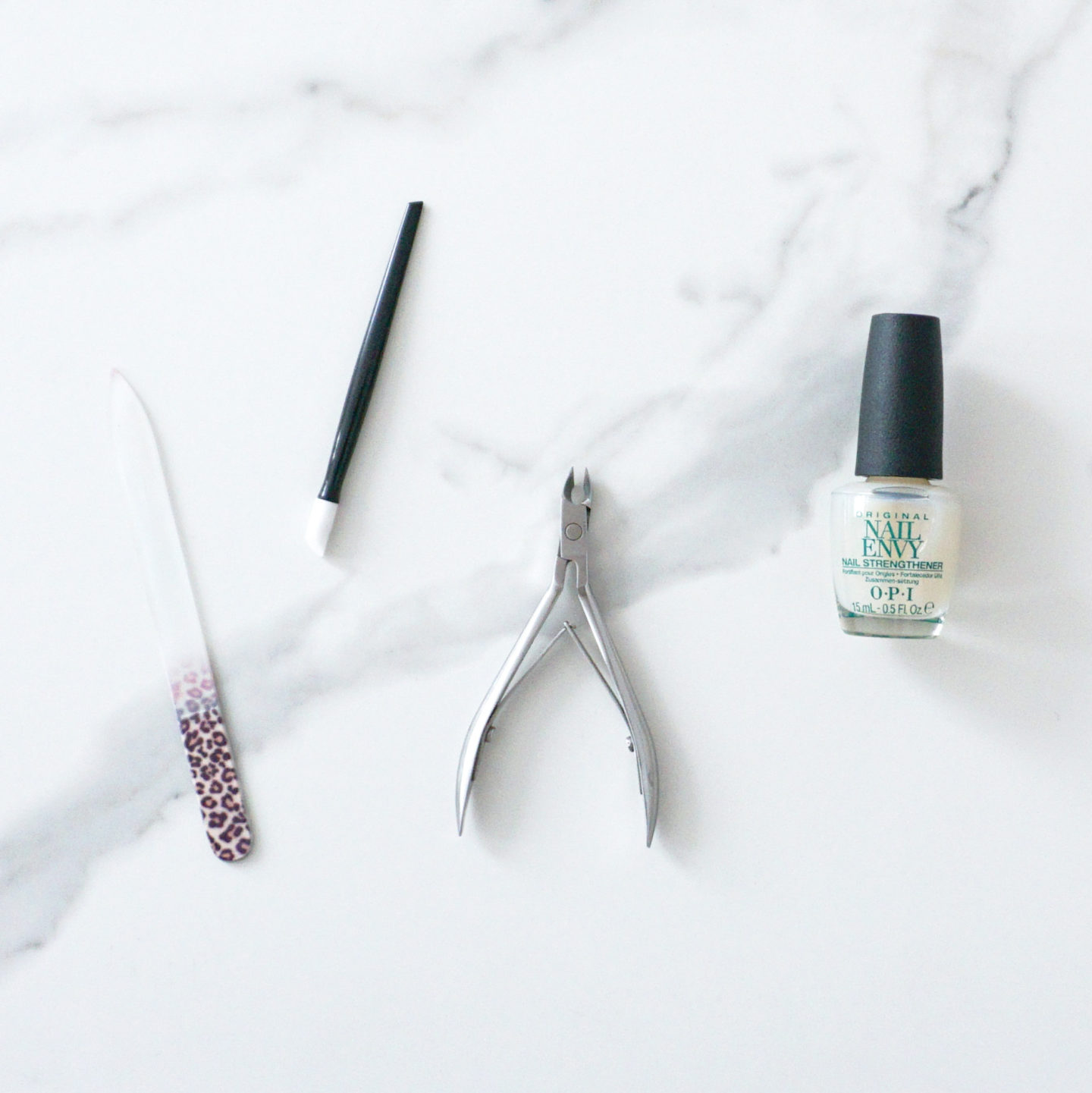 Q: How do you file your nails?
A: Straight across with a glass nail file like this one. My nails break way less and I can get a straighter edge with a glass file.
Q: How do you get your cuticles like that?
A: I push them back with a manicure stick like this one from Ulta. I prefer a softer manicure stick so I don't do any damage. If I need to, I will gently clip with a cuticle nipper. I also moisturize like CRAZY and try to keep cuticle cream/oil on me at all times, especially in the winter!
Q: How do you get your nails all the same length?
A: I keep them really short to prevent breaking, and truthfully, if I do have a broken nail, I just let it grow out before I post again.
Q: What's your favorite base coat?
A: OPI Nail Envy!
Apply two coats to clean, dry nails with cuticles pushed back, followed by one coat every other day. After one week, use any polish remover to remove all Nail Envy and nail lacquer, if present. Begin application again. Nail Envy works best to strengthen nails as a base coat in actual contact with the natural nail.
I use it on its own between manicures and as a base coat for longer wear & strengthening manicures. I did a full review of strengthening nail polishes here, so check it out and let me know your favorite.
I've linked all of my favorite nail care products from Ulta so you can shop the post below.