Some of the products for my Thanksgiving nails were provided for review. All opinions are my own. This post contains affiliate links.
Happy Thanksgiving! We had Thanksgiving dinner at my in-laws so we were able to enjoy a nice relaxing morning making pumpkin pies and drinking cranberry mimosas while we watched the Macy's Thanksgiving Day parade.
This year, I decided to switch up my Thanksgiving nail art and lose the turkey for a festive fall floral pattern. I saw the Starbucks Thanksgiving Blend packaging this season and knew I had to try it on my nails. The base is Ella + Mila "LIGHT TO THE TOUCH" and the print is hand drawn with acrylic paint.
My accent nail is Ella + Mila "DRIPPIN' GOLD" over Sally Hansen "Wedding Glitters", which is my go-to gold polish. Everything is topped with HK Glisten + Glow top coat. I absolutely love the little acorns and the pine cone. The flowers are almost Christmasy, which is fitting since I cannot WAIT to decorate for Christmas.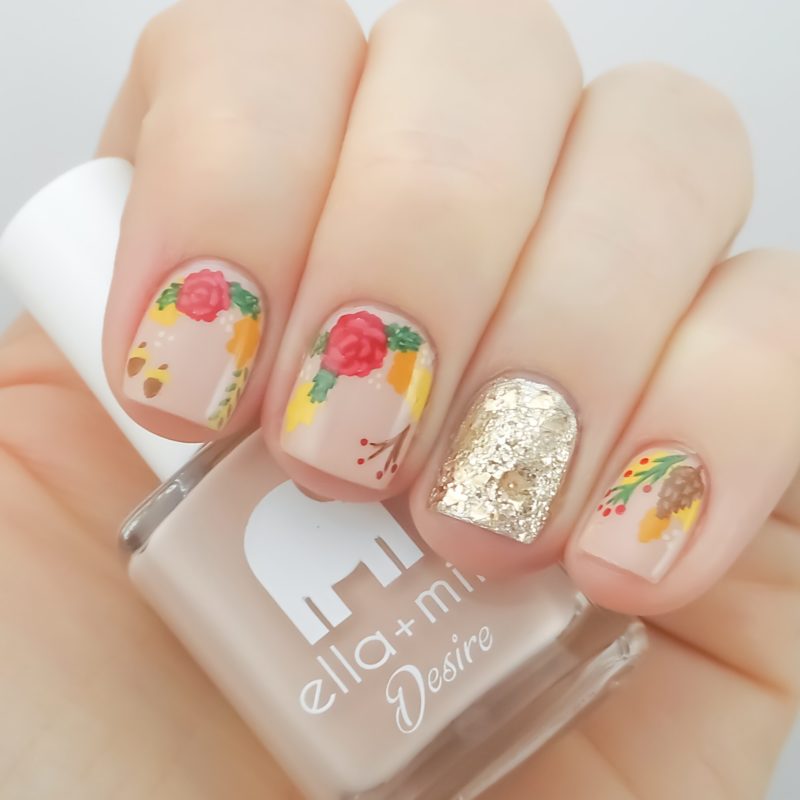 Right after I finished painting my Thanksgiving nails, I headed out to the grocery store and decided to grab some coffee. They had Thanksgiving Blend in store, so of course I had to take a picture.  100% looked like a total weirdo, but no shame.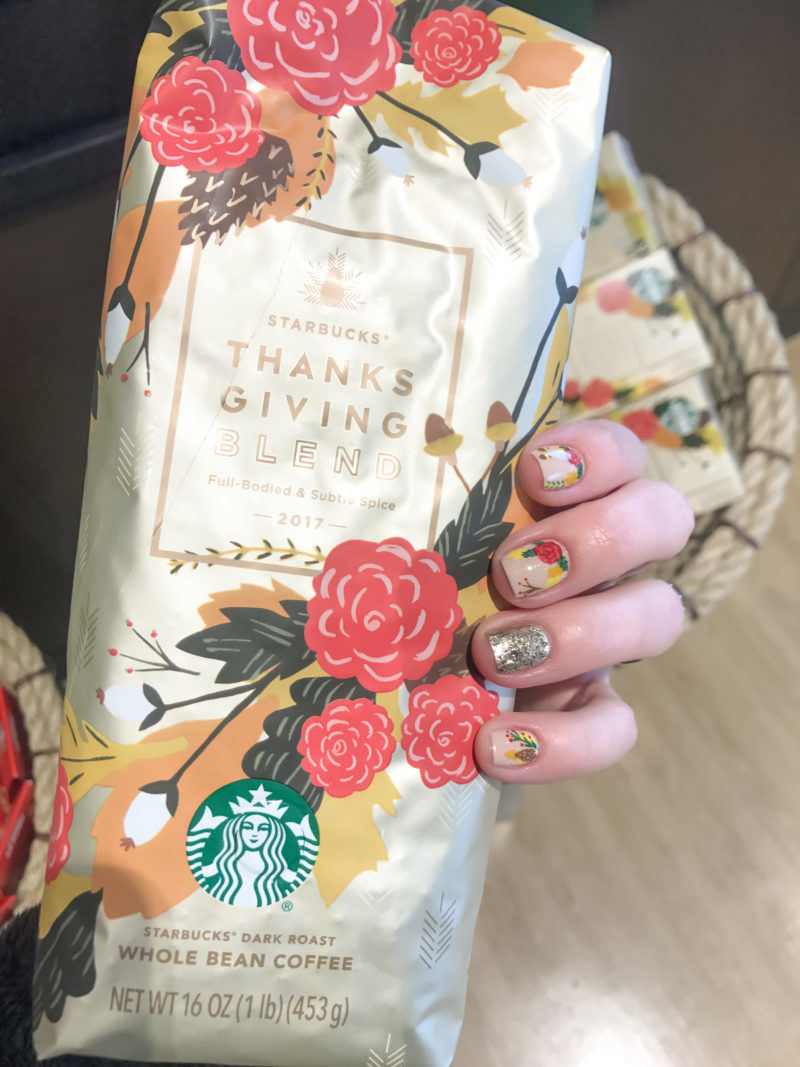 And in the festive spirit of the holiday, here's a throwback to my annual turkey accent Thanksgiving nails using a bunch of polishes from the OPI Venice Collection: A Great Opera-tunity, Tiramisu for Two, Worth a Pretty Penne, It's a Piazza Cake & Amore at the Grand Canal. I love this little turkey and may just have to redo him again next year.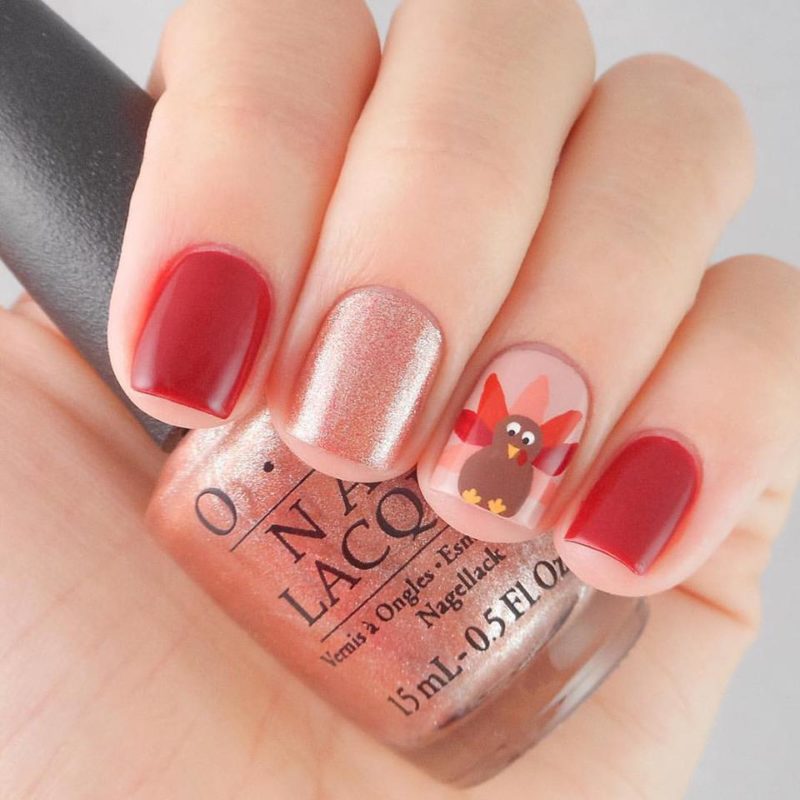 I hope you all had a wonderful Thanksgiving with family and friends! Gobble gobble!