This Gift Guide for Him is sponsored by BabbleBoxx.com.
Happy December, friends! It's officially time for gift guides! First up, what to get the guy in your life. I've partnered with BabbleBoxx to feature some great products from Black Clover, Roku, Arctic Cool & Mystery Tackle Box.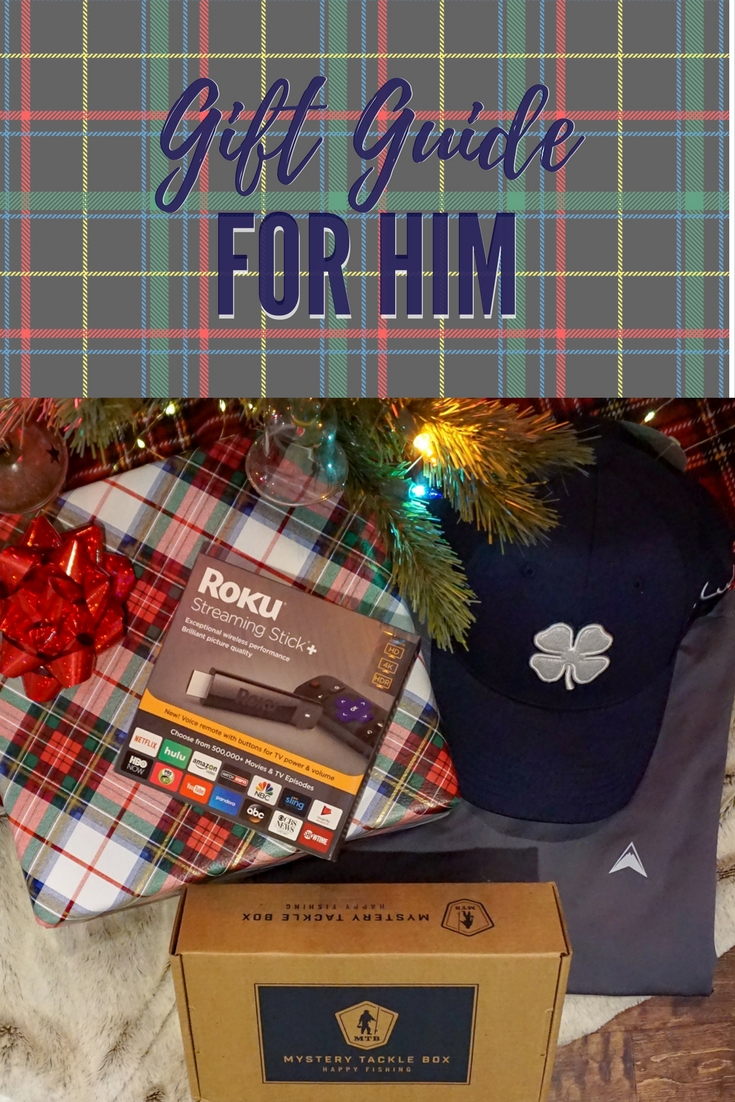 Black Clover Premium Fitted Hat
My husband loves wearing hats, so it's awesome that he gets to try a new brand. I love the clover logo and he loves how comfortable it is. Plus, it's got their motto, "Live Lucky", stitched on the side which is extra stylish. Check out www.blackcloverusa.com and use CLOVER10 for 10% off.
Arctic Cool Instant Cooling Men's Shirt
My husband was most excited about this shirt. Arctic Cool's Instant Cooling line includes T-shirts, tank tops, and accessories with cooling technology perfect to add to your workout collection. Find out more about the collection and HydroFreeze technology here: http://bit.ly/2yOHV2b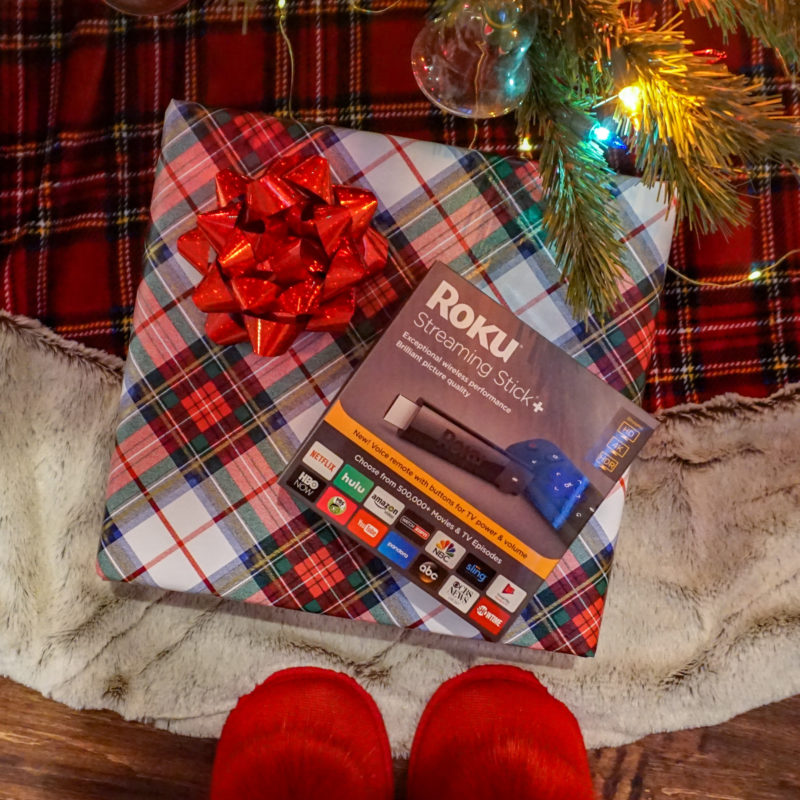 Roku Streaming Stick +
With the Roku, you can stream movies, TV shows, live sports, and news so it's the perfect gift for anyone on your list. Plus, it has a voice remote with buttons for TV power and volume. It's perfect when you're on-the-go or traveling for the holidays and is even great for hosting guests if you don't want to pay for an extra cable box in your guest bedroom.
Find out more: http://bit.ly/RSSPlus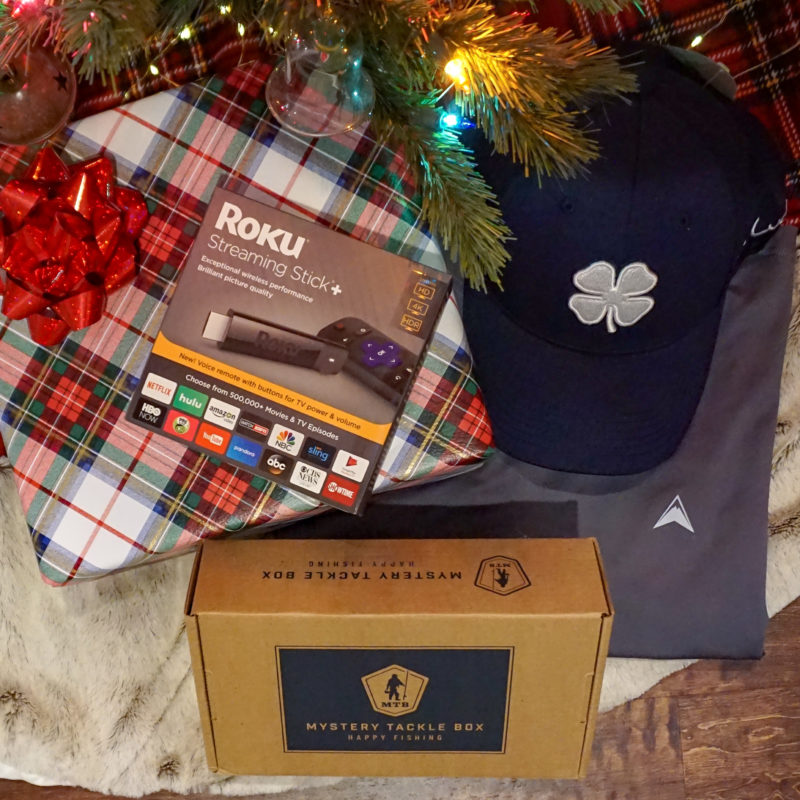 Mystery Tackle Box
Us ladies shouldn't be the only ones who get to enjoy a subscription box (or two…). I've tried subscriptions for beauty, clothing, snacks, you name it. The Mystery Tackle Box is a fun and affordable way for the guy on your list who loves fishing to discover new fishing lures in 3, 6 & 12 month subscriptions. There's even a "print at home" option for any last-minute shoppers! This box came with LC RTO 2.5 Silent, Cane Thumper, Razor Worm, lead nail weights, Flash Bang, and Neko Hook and you can check out http://mtbfish.com/babble with the discount code GIVEMTB for 5% off all Gift Subscriptions from now through December 31, 2017.
So if your guy loves fitness, style, the outdoors or anything tech, this gift guide has you covered. What are you buying the men in your life this Christmas?