This post is brought to you in partnership with Redken & Salon Nathaniel as part of a Redken Elite Salon Takeover. As always, all opinions are my own.
You may have seen my Instagram stories or Snapchat last week but in case you missed it, I spent the first official day in my thirties getting spoiled by the Redken team doing a Redken Elite Salon Takeover at Salon Nathaniel in Meriden, CT. The salon was absolutely stunning and the stylists were all so friendly!
I got to work with Reanna for the day and she took such amazing care of my hair. I had just gotten my hair colored, so she suggested a pH Bonder treatment, a Heatcure treatment & a Redken Pillow Proof Blowout.
I am admittedly terrible at blowdrying my hair, so I was really excited to have it taken care of and ready to go for my birthday weekend. They mentioned that it should last through the weekend, but I have to say I was definitely skeptical. The style lasted until Sunday night and I was able to make it to Tuesday without having to wash it!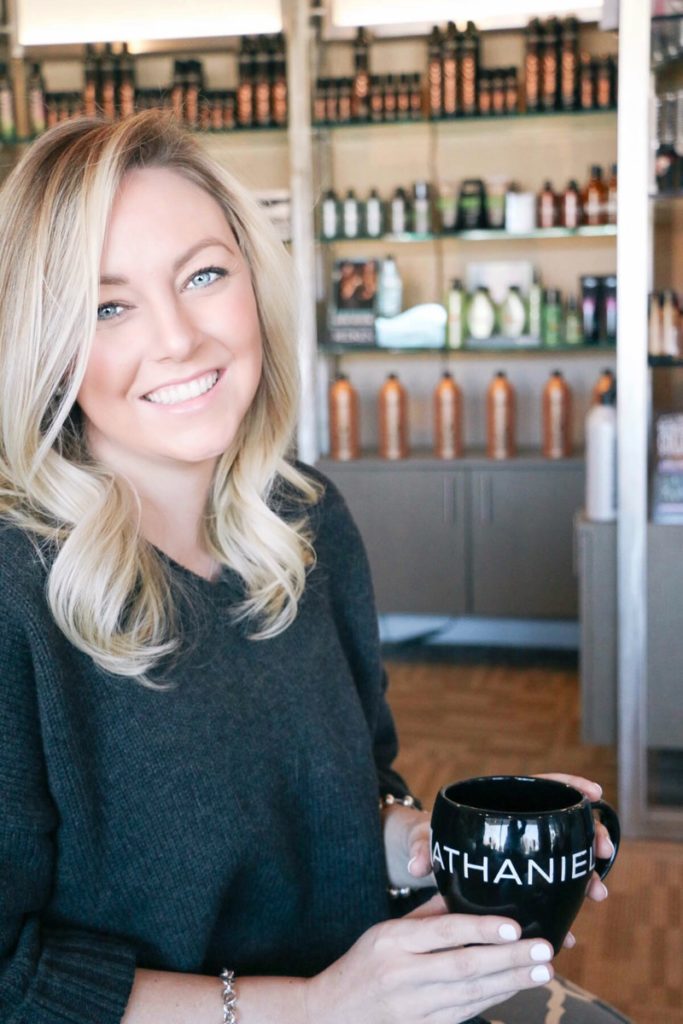 We started off with a cup of coffee and got straight into the pH Bonding treatment which is designed to protect bonds, balance pH, and preserve the fiber integrity of hair. This was great for me because my hair tends to get damaged from coloring and styling.
Next up was the Heatcure treatment. The heat-activated system penetrates deep into the hair to instantly fortify and restore damaged hair with lasting results. The service begins with the Heatcure Professional Formula which features a unique combination of proteins including arginine, soy, sepicap; wheat and palm oils; low melting point waxes and cationic surfactants. The ingredients liquefy and penetrate hair with the use of the Heatcure Professional Tool, an exclusive ceramic tool designed with a low-heat setting of 284°F. Redken even sent me home with an at-home version of this product — a self-heating mask for instant conditioning, softness and shine.
Last, but not least, was the Pillow Proof Blowout. Reanna is so incredibly talented and the blowout came absolutely amazing! A few curls and some amazing Redken products made for the perfect birthday hairstyle.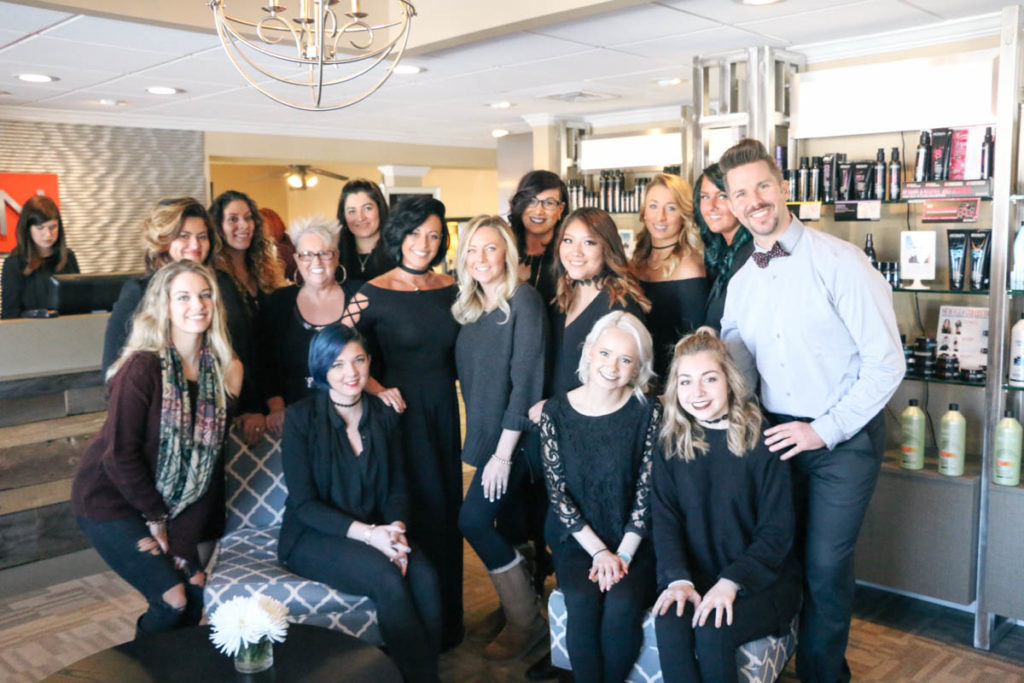 To finish off an incredible day, the amazing staff at Salon Nathaniel surprised me with a cupcake and even sang "Happy Birthday" to me! Thanks again to everyone at Redken, the Salon Nathaniel team and especially Reanna!
Save