This post is sponsored by the PRIMP Network. All opinions are my own.
The weather has been crazy in Connecticut the last few weeks but the few 60 degree days we've had in between snow storms have made me even more excited for Spring! One of my favorite things about the warmer weather is the excuse to buy new Spring shoes and I am loving the Marc Fisher Pomme Mule. Suede + scallop + cork  = heart eyes.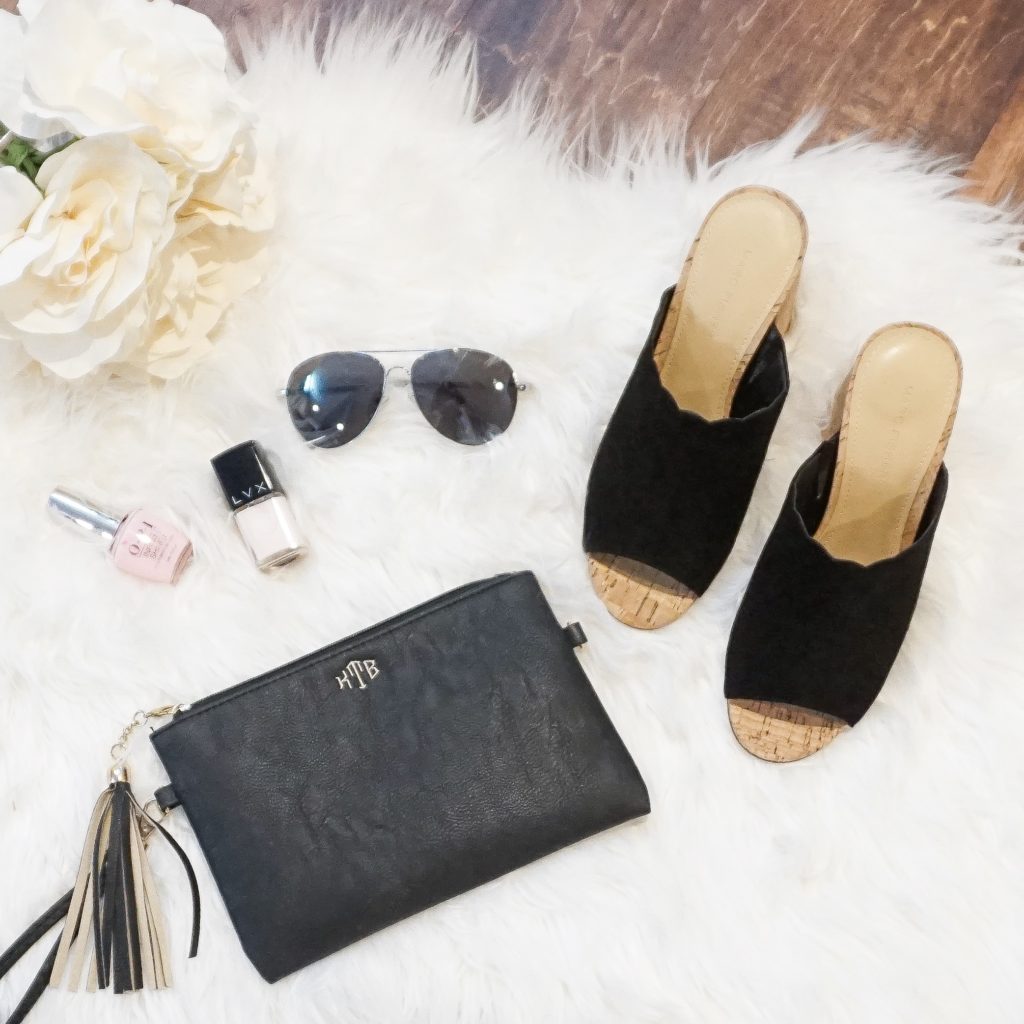 My favorite thing about Marc Fisher Footwear is their classic style. You can dress most of their shoes up or down. I dressed these down with my favorite distressed jeans and a classic black strappy tank. Paired with some cute sunnies and my go-to monogram clutch, the Pomme Mule sandal completed this cute Spring look.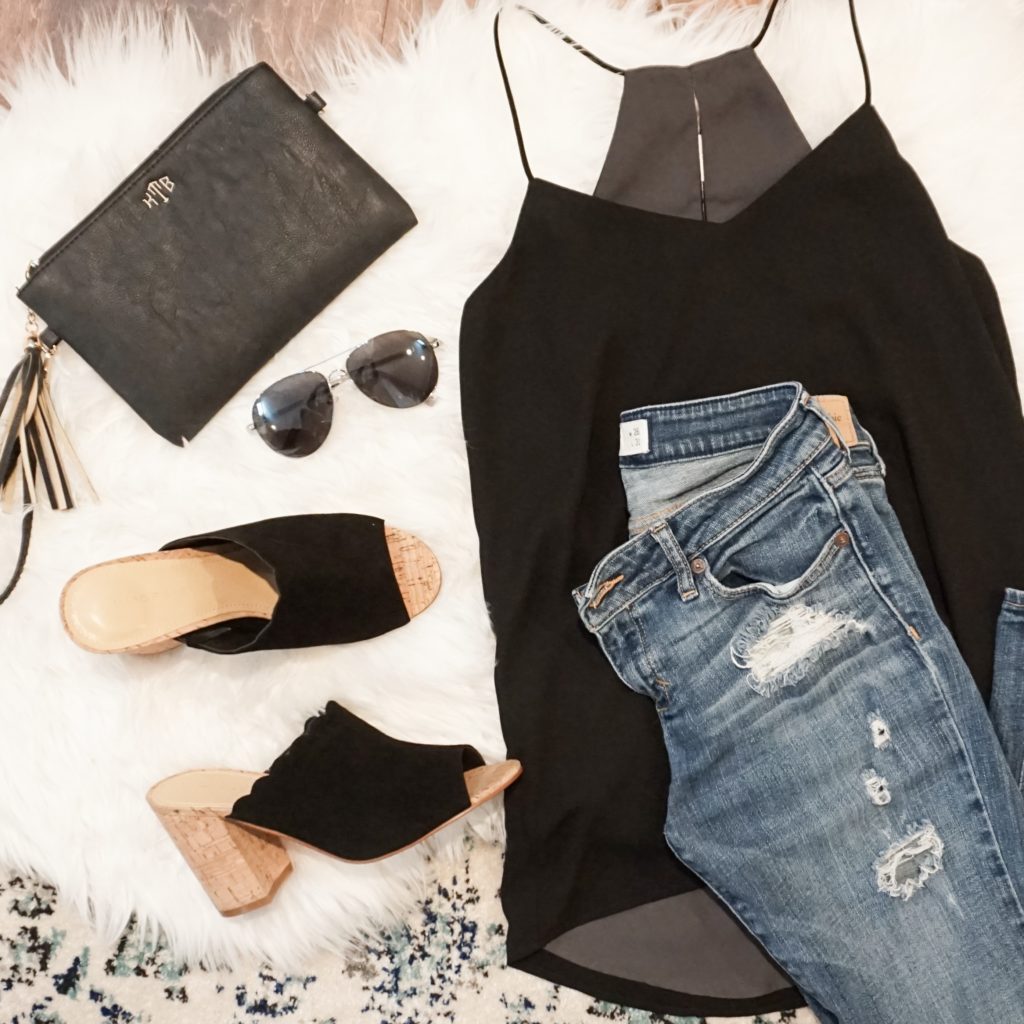 These Spring shoes also come in nude and blush, and I'm not going to lie, I feel like I might need both. The scalloped detail makes these perfect for daytime through date night and the cork block heel is so comfy and cute.
There's something so refreshing about a pedicure after a long winter. On my toes I'm wearing OPI Infinite Shine in "Mod About You" – one of my all-time favorite shades. I'm wearing LVX " COQUILLAGE" on my nails. It's a super pretty pale pink that's doing a decent job at hiding how pale I actually am right now. Here's a close up of my manicure.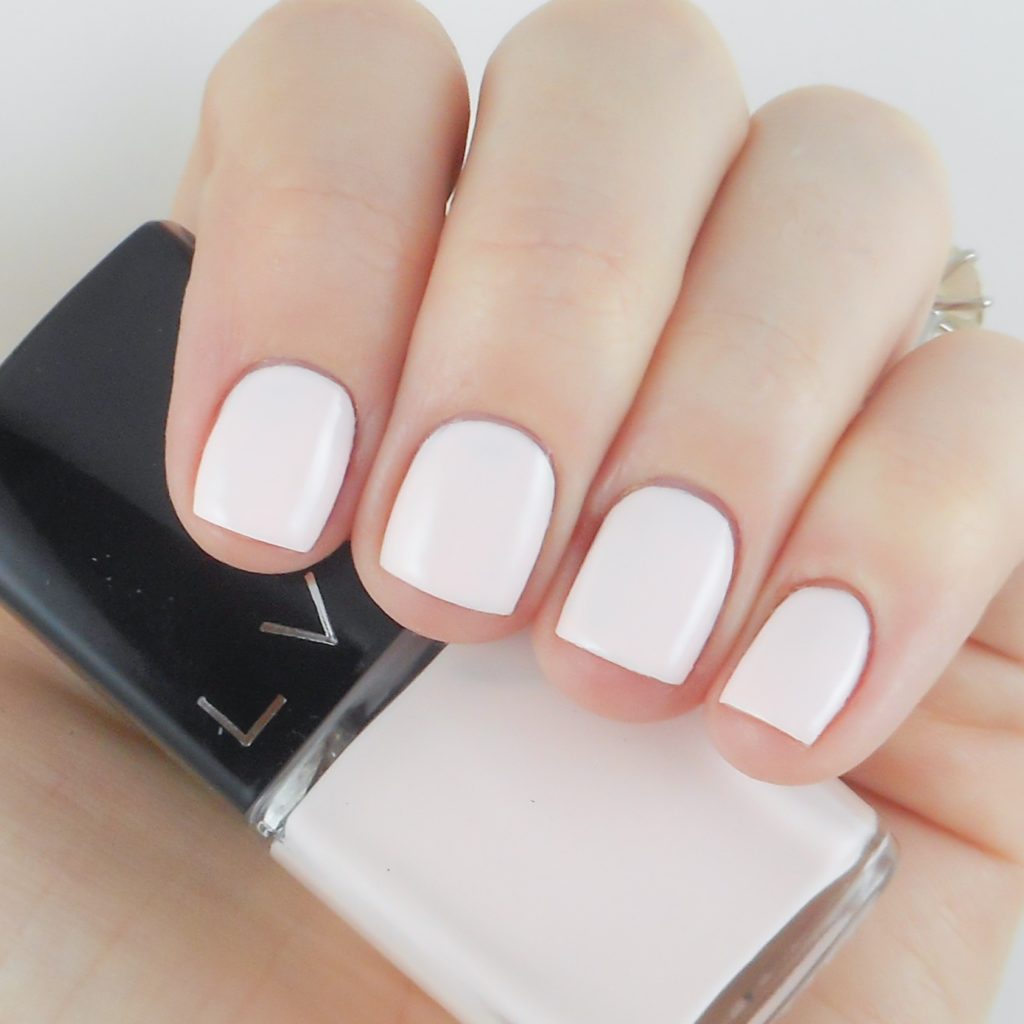 And in case you had any doubt about 90's fashion being back in style, check out the Marc Fisher Meliza Platform Sandal. This two-toned denim is definitely a more bold style than I'm used to wearing, but they definitely make a statement. Samantha from The Samantha Show styled these with a gorgeous floral dress and her look is absolutely adorable. Nina from the HSS feed suggested styling with white jeans and I'm definitely on board!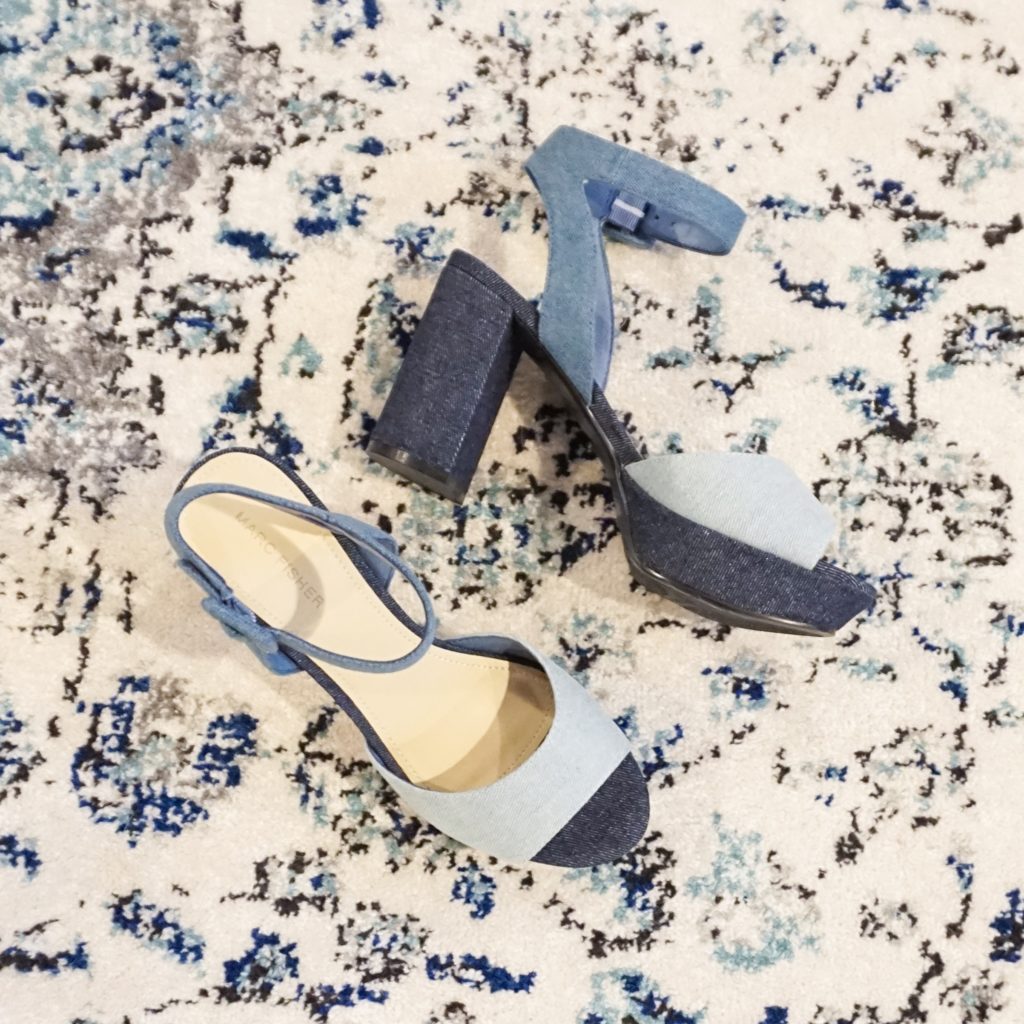 If you need me, I'll be over here pretending there isn't two feet of snow in the forecast for tomorrow and shopping online for the cutest new Spring shoes from Marc Fisher.
Save