It's officially the weekend and I'm kicking it off with a look at the September POPSUGAR Must Have Box! This box was so much better than I imagined and I have a few new favorites already!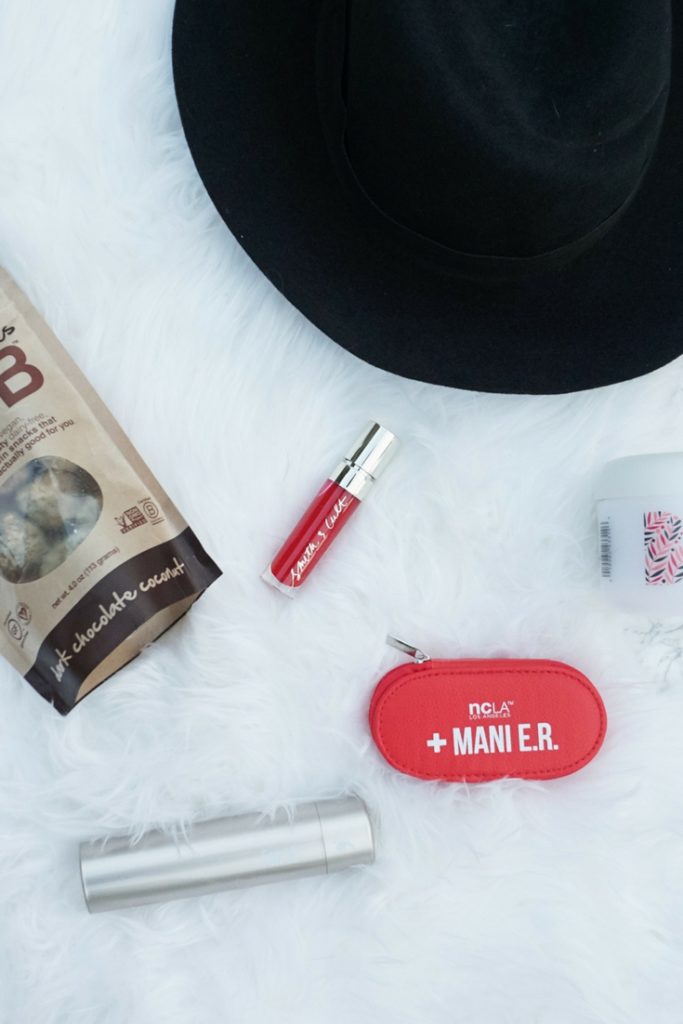 Jack & Lucy Bicoastal Wide Brim Hat ($58)
So, I have to say, I'm not really a hat person but this is pretty cute.  I could definitely see my sister wearing this (hey, Jaime!) and she might just be able to borrow it if she asks nicely.
Briogeo Don't Despair Repair! Deep Conditioning Mask ($36)
I love a good hair mask and this one is on the agenda for Sunday night.  I'll let you all know how it goes but I'm definitely excited to try this new-to-me brand!
Smith & Cult Lip Lacquer ($22)
This color looks brighter than anything I would ever wear, but I tried it out and it's pretty sheer, which makes it super pretty and totally wearable.
NCLA Mani E.R Tool Kit ($16)
You never know when a nail emergency is going to strike and this adorable nail tool kit has made it's way into my desk at work.
Gluten Free Bites Dark Chocolate Coconut Bites ($5)
I would never go out of my way to buy anything Gluten Free, so I was hesitant to try these.  I brought them to work "in case I got hungry" and opened them on Monday.  They're almost gone. So… thumbs up on a delicious healthy snack!
flint Lint Roller ($10)
With a dog and a cat and a love for black clothing, lint rollers are basically a requirement in my life.  This one is super cute and perfect to keep in my bag for lint-rolling on the go.
I have to say, I'm super impressed with the POPSUGAR #MustHaveBox.  If you're interested in trying it, check out 
http://bit.ly/2bmyX1F
  and use SHOP5 (it never expires!) for $5 off of your FIRST Must Have Box!
Save