Some of these products were provided for review. This post contains affiliate links.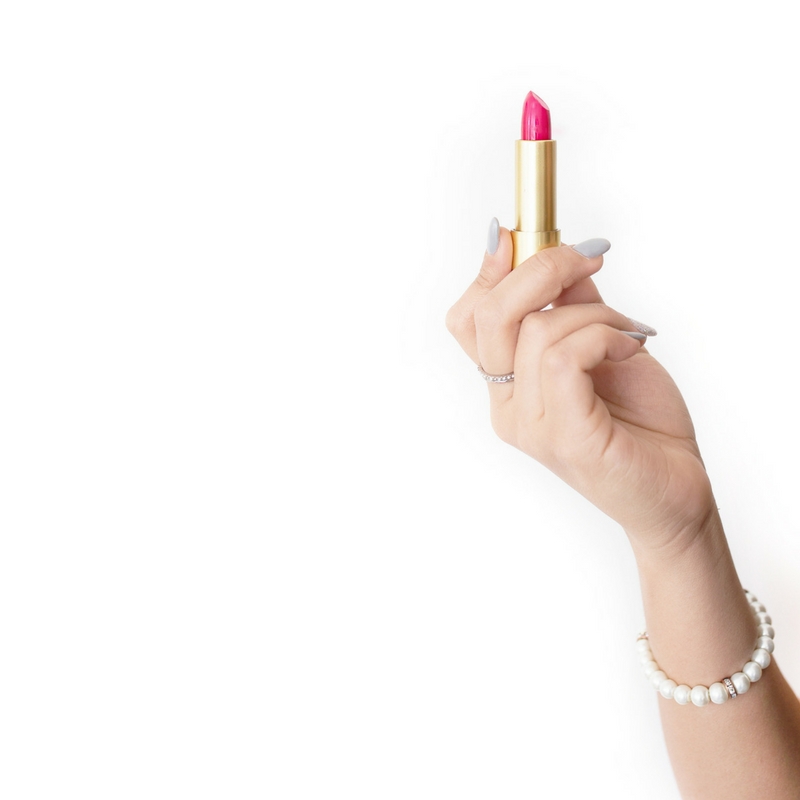 Happy National Lipstick Day! Here's a roundup of some of my favorite lip products if you're looking to celebrate.
Lip Color
Dermelect 4-in-1 Smooth Lip Solution: This 4-in-1 lip treatment is described as a lipstick, lip stain, lip balm and lip gloss in one. It's a pretty moisturizing formula and does have a bit of a glossy tone to it. "INTIMATE" is a sheer pink that adjusts to the color of your lips. "ICONIC" is a pink-leaning nude beige that goes great with my skin tone and is perfect for everyday wear.
Smashbox Always On Matte Liquid Lipstick: The Always On Matte Liquid Lipsticks are always in the rotation because they're long lasting without being too drying. I especially love "Babe Alert" & "Dream Huge" but you can check out all of my swatches here.
L'Oreal Paris Infallible Paints: In case you missed it, I posted a photo of my latest press box from L'Oreal (here) and they have been killing it lately. Their Infallible Lip Paints line is awesome and affordable at only $9.99. Plus, their latest mix of mattes & metallics are to die for.
MAC: MAC has some of my favorite lip products, and a few of them have made this list. They're super high quality and I love that their glosses and lipsticks smell like vanilla. My favorite gloss right now is MAC Lipglass in "Nouveau". My favorite lipstick is "Creme d'Nude", a pale muted peach beige with a cremesheen finish. I literally can't stop wearing it. And, if you're looking to get some shopping in, MAC is giving away a free full-size lipstick from a special selection at any US MAC stores.
Stila Stay All Day Liquid Lipstick: I have to admit, I still rock Stila lipglosses from back in the day, but the Stay All Day Liquid Lipstick is the adult equivalent and it is seriously awesome. "Caramello" is my go-to shade and it's on sale today at ULTA for $13.20 (normally $22). And, if you buy online, ULTA is giving a free full-size ULTA Beauty Lip Primer with any $20 lip item purchase.
Lip Care
Chapstick: Such a classic. My go-to is the moisturizing formula, but I love to switch it up with the limited edition holiday flavors, like Sugar Cookie & Cake Batter.
MAC Lip Scrubtious: This is what you're missing in your lipcare routine. This sugar-based lip exfoliator is the easiest way to keep lips looking smooth. I use this a few times a week, or whenever I wear a long-lasting liquid lipstick, and it brings my lips back to life. The Sweet Brown Sugar is my favorite, but I'm dying to try the Sweet Vanilla.
Vaseline Lip Therapy: Vaseline Lip Therapy in Creme Brulee is an absolute game changer. It's on the stickier side, but I apply a thin coat before bed and wake up with super moisturized lips.
You can shop everything here:
Comment below with your favorites & let me know what you're wearing on your lips for National Lipstick Day!