Thank you to Raymour & Flanigan for providing the products for this master bedroom makeover. All expressed opinions are 100% my own.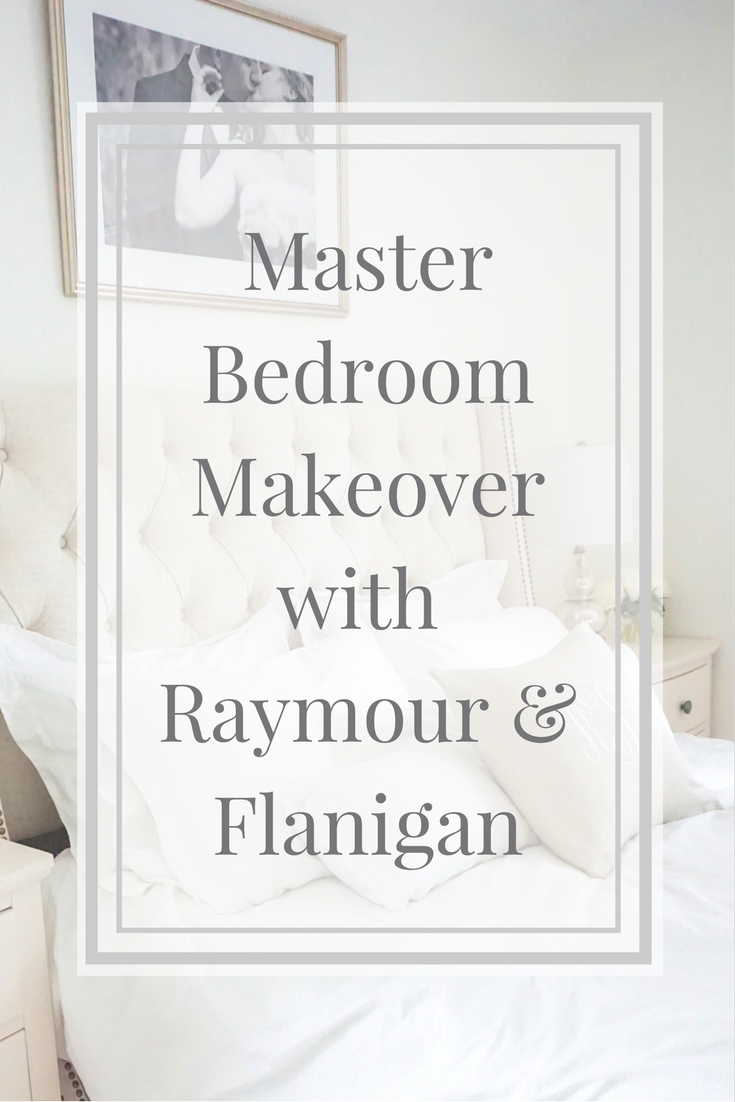 We're approaching our third year anniversary of being homeowners…. and until two weeks ago we were still sleeping in the guest bedroom of our own house. We have plenty of extra bedrooms, so our master bedroom makeover kept getting moved down the list.
It's been a long time coming but when I had the opportunity to partner with Raymour & Flanigan, we quickly re-prioritized. If you're not familiar with this brand, Raymour & Flanigan Furniture® is the #1 furniture and mattress retailer in the Northeast.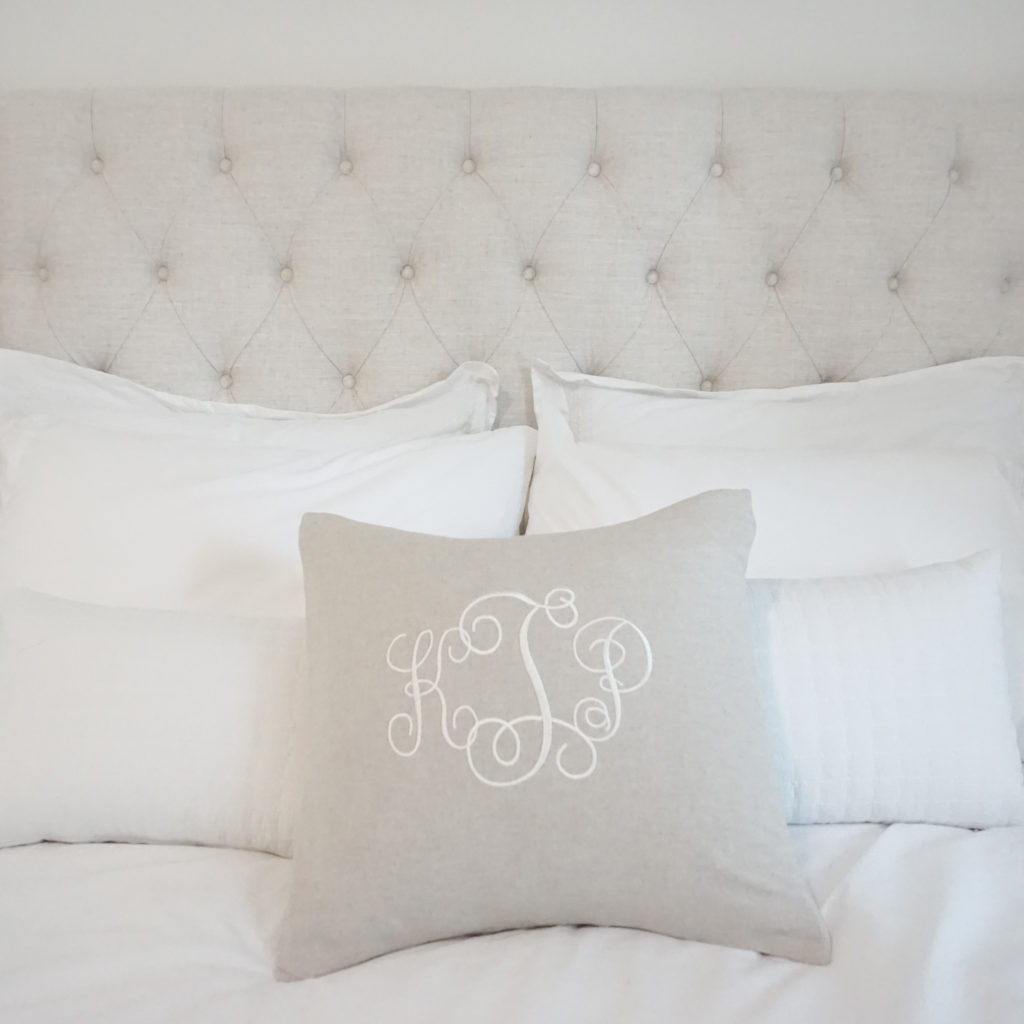 I had a clear vision of what I wanted this room to look like. It was really important to have an open, uncluttered space with plenty of storage. I also wanted both sides of the bed to be away from the wall and to have a space for us each to have a nightstand of our own. Our master bathroom was also part of the master bedroom makeover. That project still isn't finished, but I knew I wanted to pull the neutral cream colors out of the tile we picked, so I went with a lot of light shades of ivory/white throughout the room. After four coats of fresh paint and brand new carpet, we were ready for furniture!
I visited my local Raymour & Flanigan after work. I had done quite a bit of browsing online and although I was sure of what I wanted when I walked in, I still ended up sending my husband at least 10 photos and calling three times before I left the store. The associate was incredibly helpful and walked me throughout the entire store, showing me different options based on what I was looking for. They had everything, with a style and budget for everyone.
I picked out the Kylie nightstands and dresser and wanted an upholstered bed to keep match the neutral theme of the room. I didn't love the upholstered options they had in-store, but had seen the Sheridan queen bed online and decided to special order it. Although I wasn't able to see it in real life, I could tell the quality was going to be great from some of the other similar beds and was confident in my choice.
Delivery was available only three days later, but we still needed to get carpet installed, so I scheduled it for the following Sunday. The best part was that shipping was free and they set up everything in the room!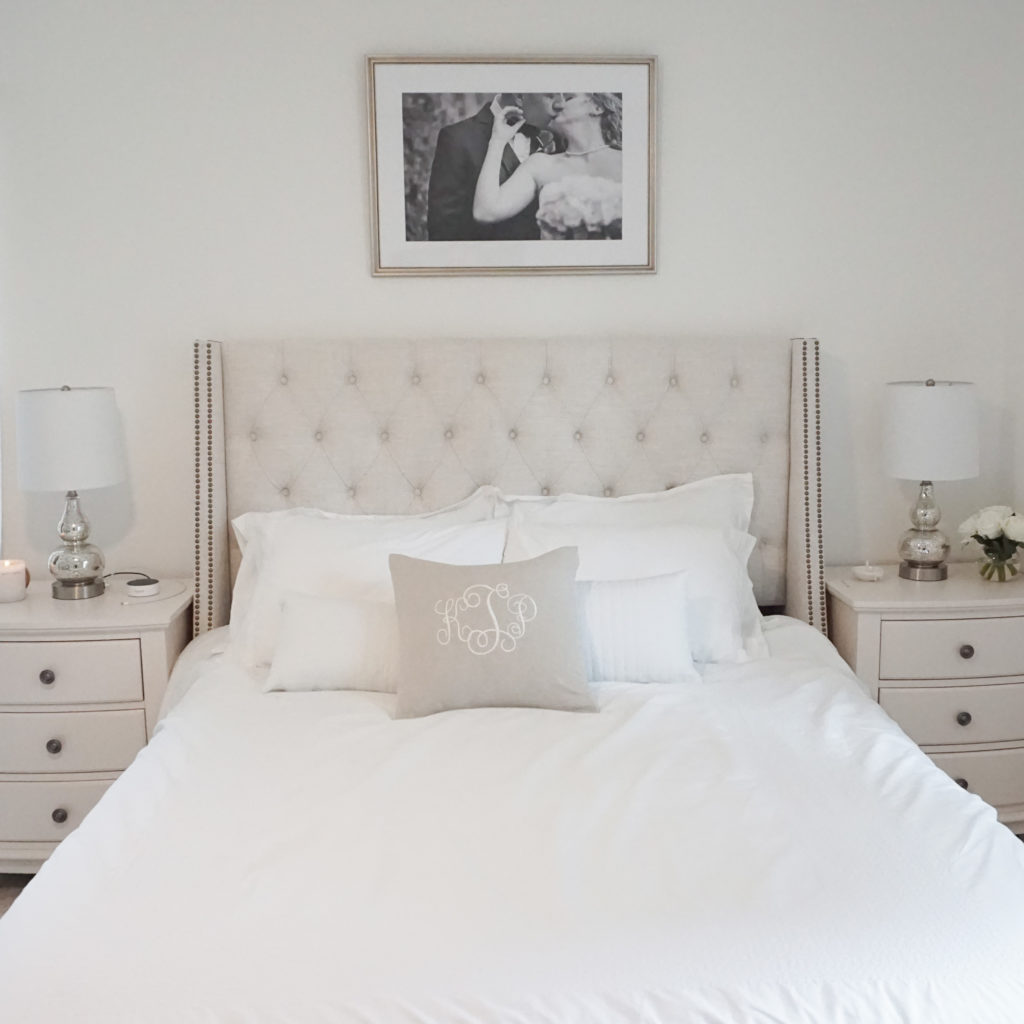 Sheridan Queen Bed | Kylie Nightstand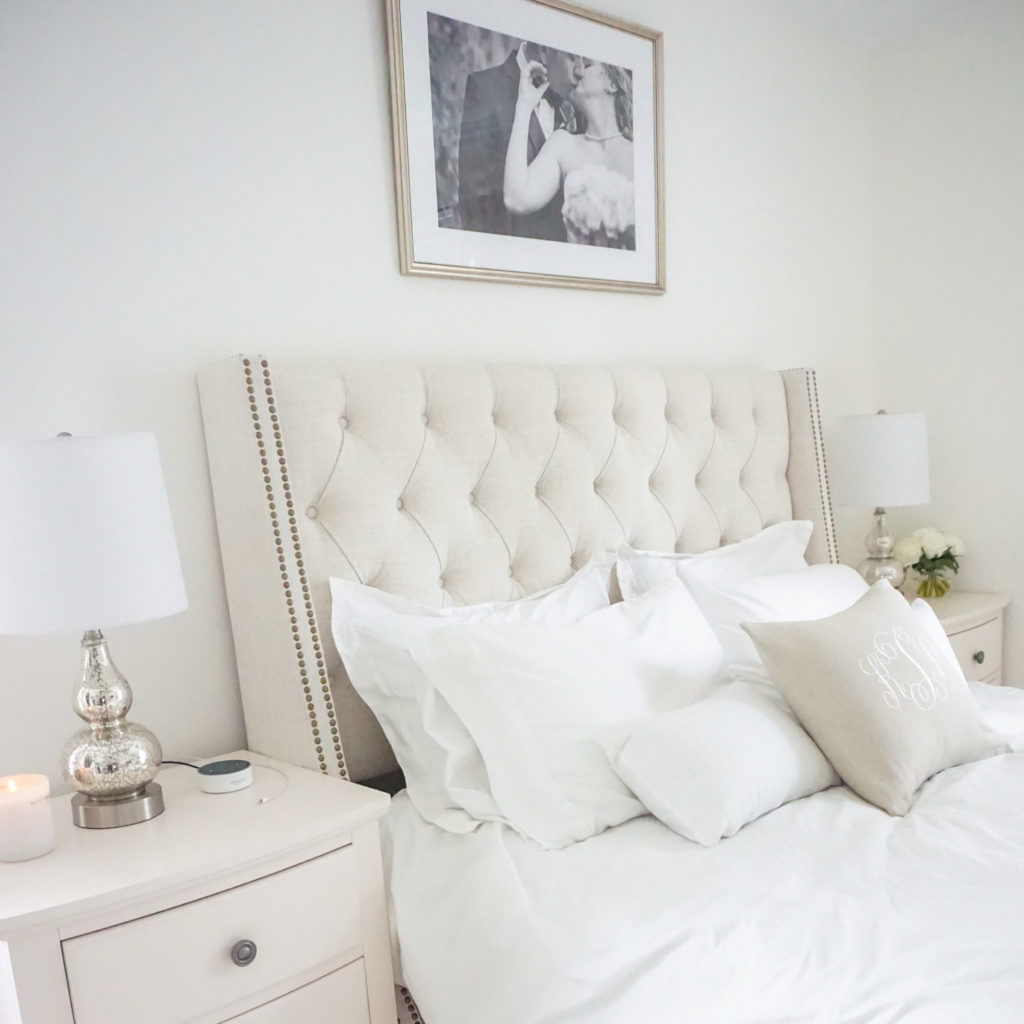 Sheridan Queen Bed | Kylie Nightstand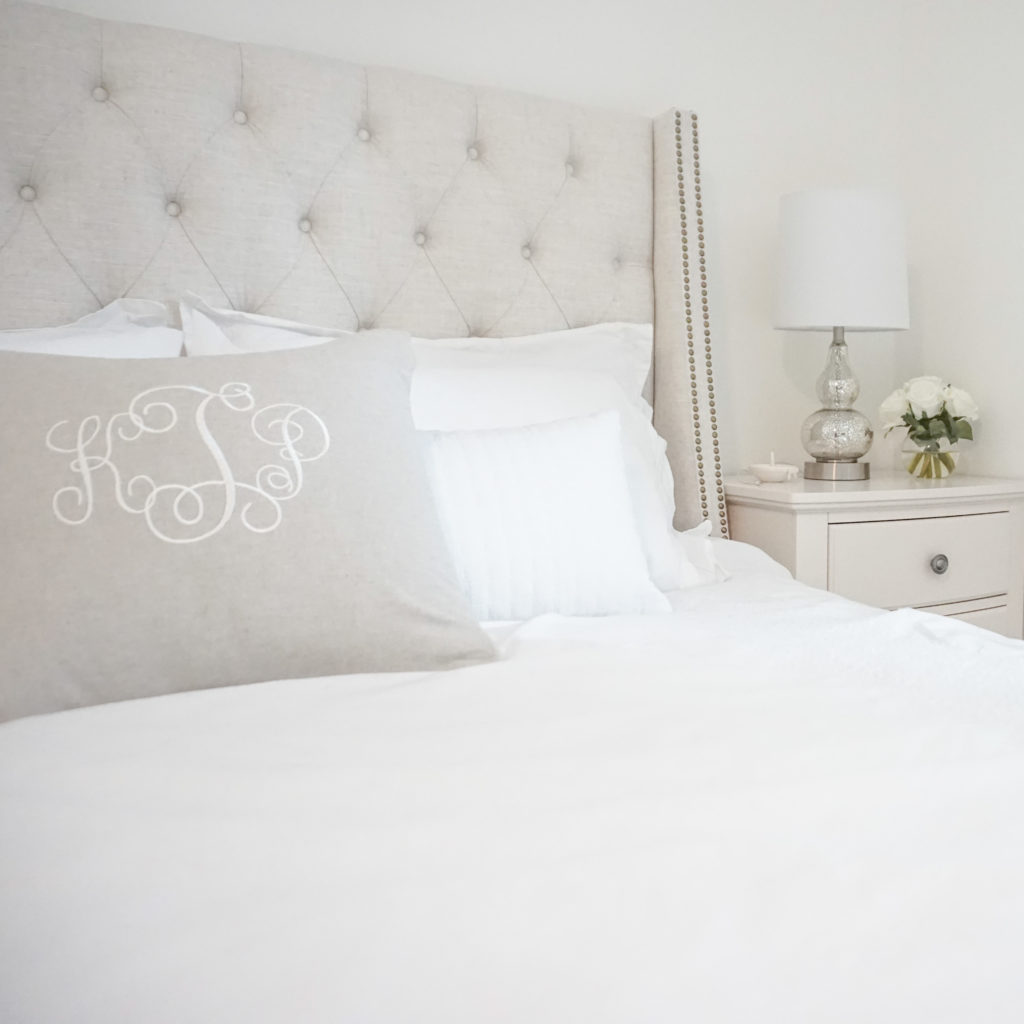 Sheridan Queen Bed | Kylie Nightstand
Once everything was in, it was time for the finishing touches! I'll be including all of the rest of the details from our master bedroom makeover in a separate post, so let me know what else you want to see!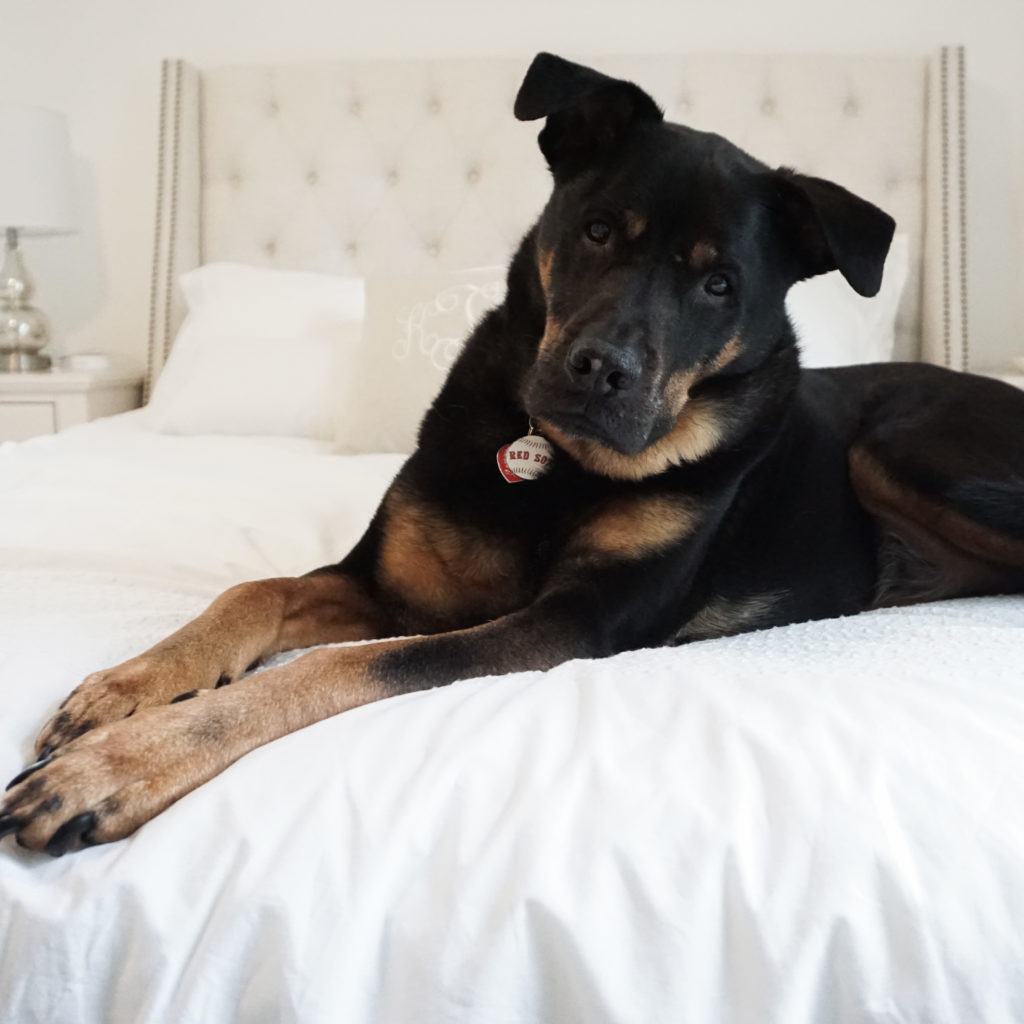 Thank you to Raymour & Flanigan for helping us create our perfect bedroom! And thank you to Rex for making these photos extra fun to take.