The L'Oreal Extraordinary Clay line was provided for review. This post contains affiliate links.
If you love a good clay face mask, you have to try the new L'Oreal Extraordinary Clay line for your hair. There's a pre-shampoo mask, shampoo, conditioner & even a dry shampoo for in between washes! It smells super fresh and promises up to 48 hours of purified roots and hydrated ends. Like most people, I dread washing (and blow drying) my hair. The entire line is designed for oily roots and dry ends and both the shampoo and conditioner are designed to rebalance your hair. I tried it out for a few weeks (AKA a few washes) and here's the rundown for you: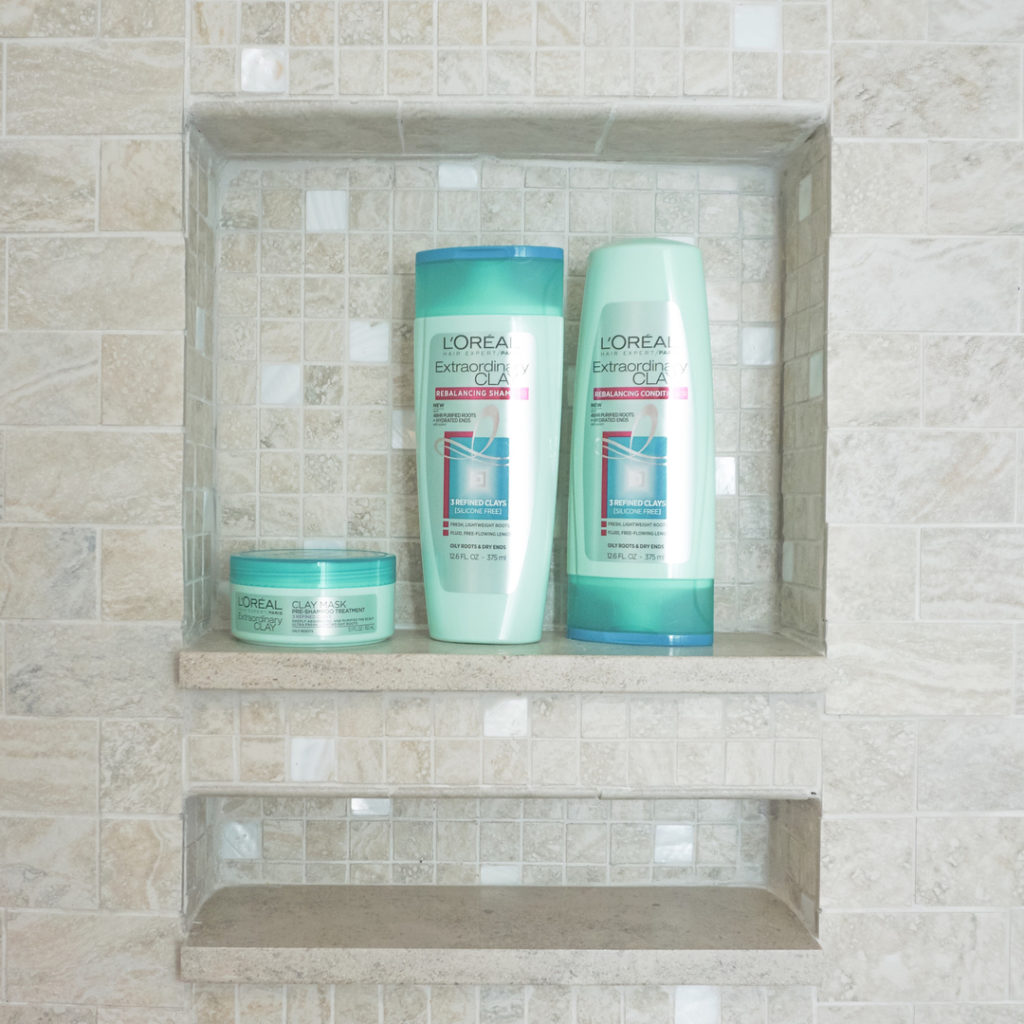 Extraordinary Clay Pre-Shampoo Mask: This is a pre-shampoo mask that you can apply in the shower before your shampoo. It's an interesting thick consistency but it smells really great and application was fairly easy.
Extraordinary Clay Shampoo & Extraordinary Clay Conditioner: These are pretty straight forward. Just wash and condition like normal. Both of these products are silicone-free and smell really fresh.
Extraordinary Clay Dry Shampoo: For the price point, this is one of my favorite dry shampoos. It's specifically designed for oily hair, so it's great to use the closer you get to needing to wash your hair. I rotate between a few different dry shampoos, but I like to use this one a few days after I wash my hair.
Overall, I really like the L'Oreal Extraordinary Clay line. It's super affordable, it smells great, and I thought it did a great job controlling oil. Plus, it was fun to mix it up a little with the pre-shampoo mask and I love the fact that the line comes with a matching dry shampoo. The L'Oreal Extraordinary Clay products are available at Target and all major retailers and you can shop them all below.