This winter beauty must haves post has been sponsored by the PRIMP Network. All opinions are my own. This post contains affiliate links.

Just like I swap out my bikinis and flip flops for blanket scarves and winter boots, my makeup bag also gets an overhaul as soon as the temperature drops. These winter beauty must have products keep my skin and lips moisturized all winter long.
Primer – I love to switch out my mattifying primers for a moisturizing primer during the winter to curb dry skin. The Smashbox Photo Finish Primers are my favorite, and the hydrating one is perfect for winter.
Tinted moisturizer – I try to lighten things up by swapping my foundation for a tinted moisturizer (bonus points if it has SPF!) or using a hydrating foundation like Smashbox Studio Skin.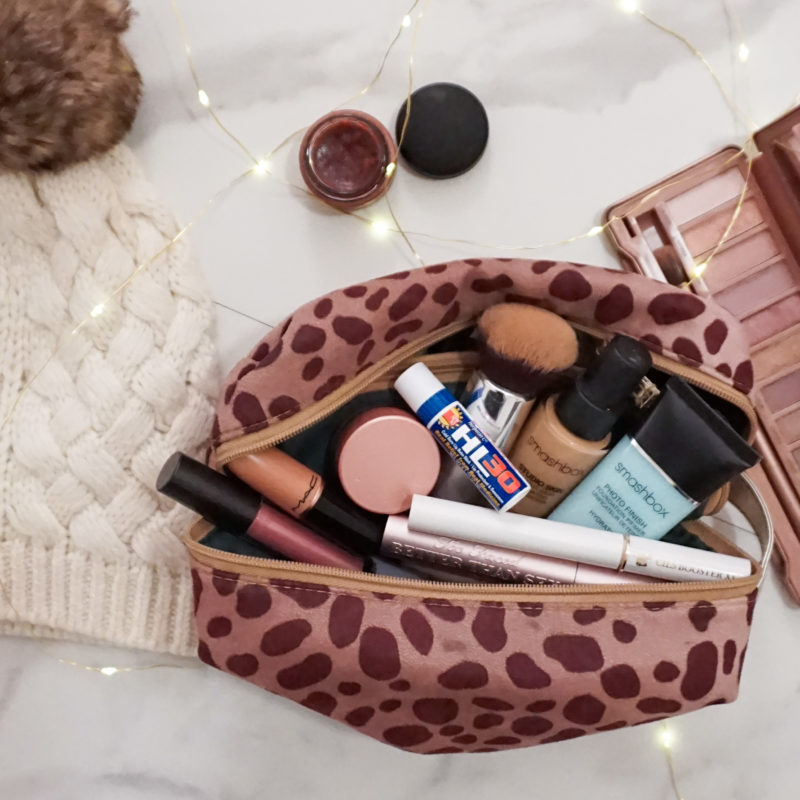 Face mask – This mask from First Aid Beauty is incredibly hydrating and gets rid of my dry skin instantly.
Hand lotion – I don't go anywhere without hand lotion, and the Coconut Oil hand cream from Palmer's is a new favorite.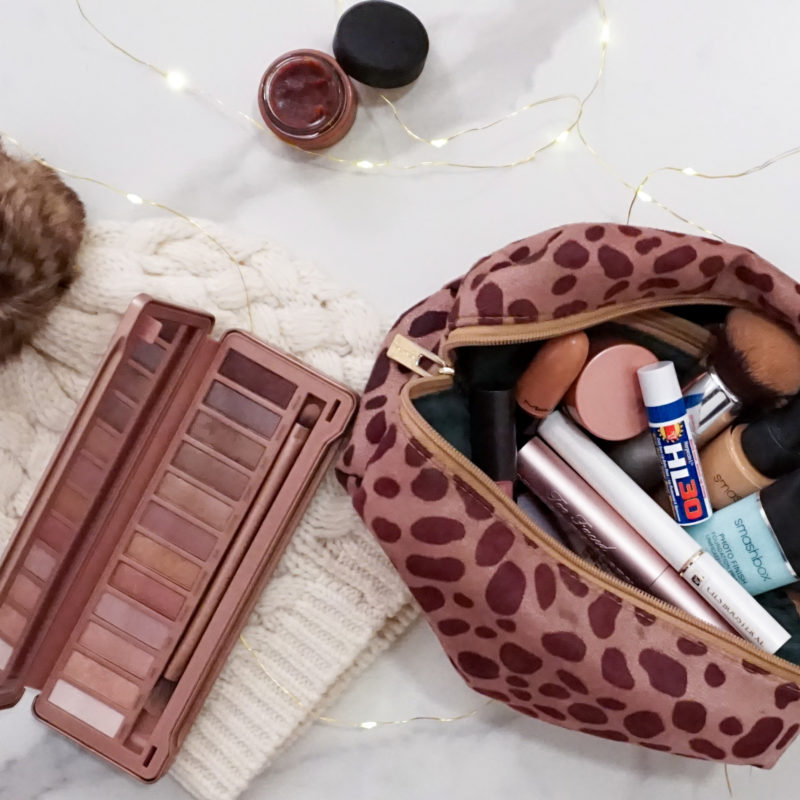 Cuticle cream – This is especially important during the winter. I get dry, cracked cuticles really easily and this helps prevent them when the temps drop.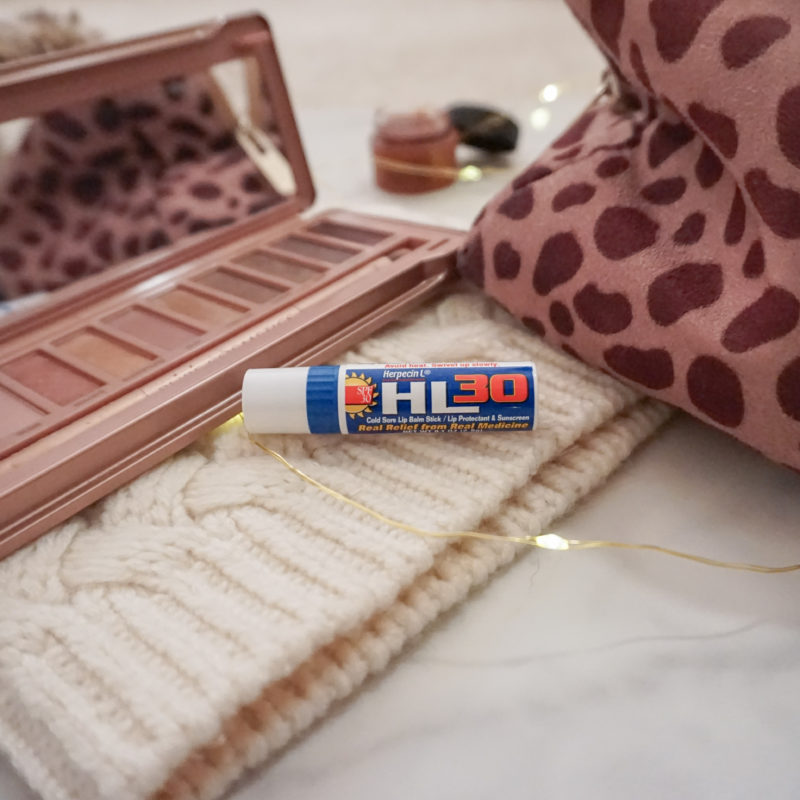 Lip balm – This is a year-round staple for me, but it's especially important during the cold, dry months. My lips used to crack and peel so much during the winter that they would bleed (gross, I know!). I recently tried Herpecin L and it's perfect for the treatment, protection, and relief of chapped lips. Plus, it has SPF 30, so I don't have to worry about getting a sunburn on my lips when I'm out enjoying the snow (or shoveling the driveway, #adulting). It's way more hydrating than other lip products and protects from painful cracking while promoting healing.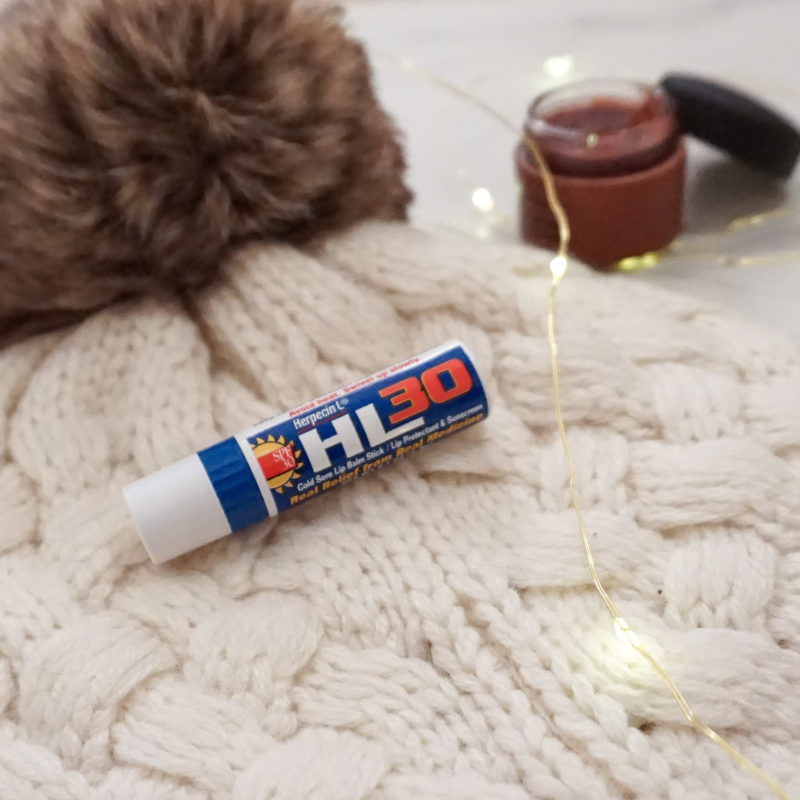 Lip exfoliator – I love a good sugar scrub to keep my lips soft. This one from Lush and this one from MAC are two of my favorites and they make great stocking stuffers!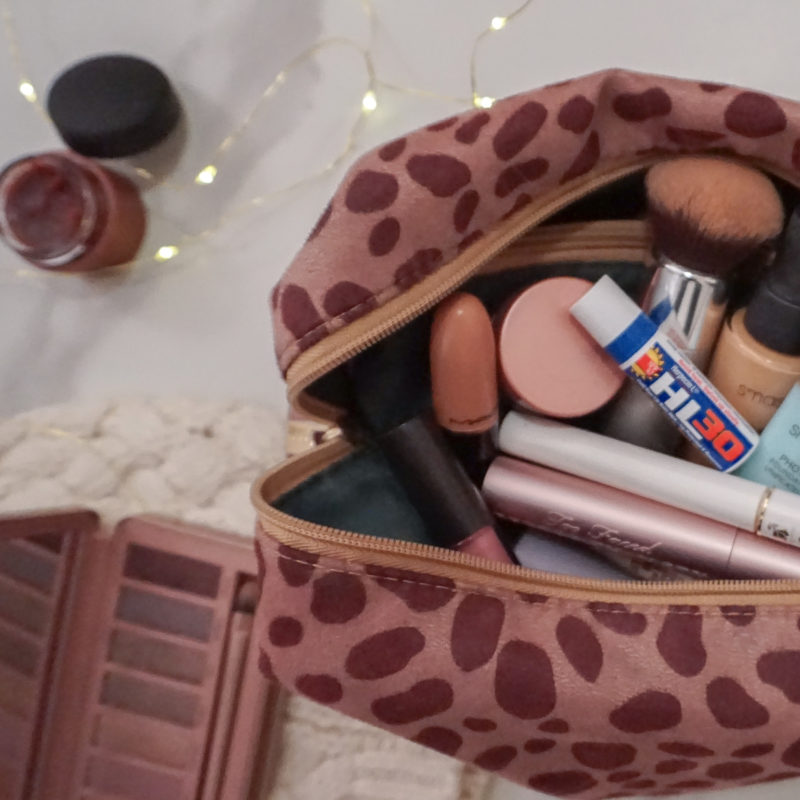 Lipstick – With the exception of holiday parties and events, My matte and long-wearing lippies tend to be more drying so I love to swap them for hydrating lipsticks or glosses during the winter.
What are your favorite winter beauty must haves?