This PMD Beauty post has been sponsored by the PRIMP Network. All opinions are my own.
Happy New Year, friends! I'm keeping it simple with my "resolution" this year and really just trying to take better care of myself. That means drinking more water, eating a little less junk food and remembering to take time to relax.
One of my favorite ways to relax is to set aside one night a week, usually Sunday or Monday night, for a little at-home spa night. You may have seen my Instagram post a few weeks ago mentioning how excited I was that PMD Beauty sent me two products to try.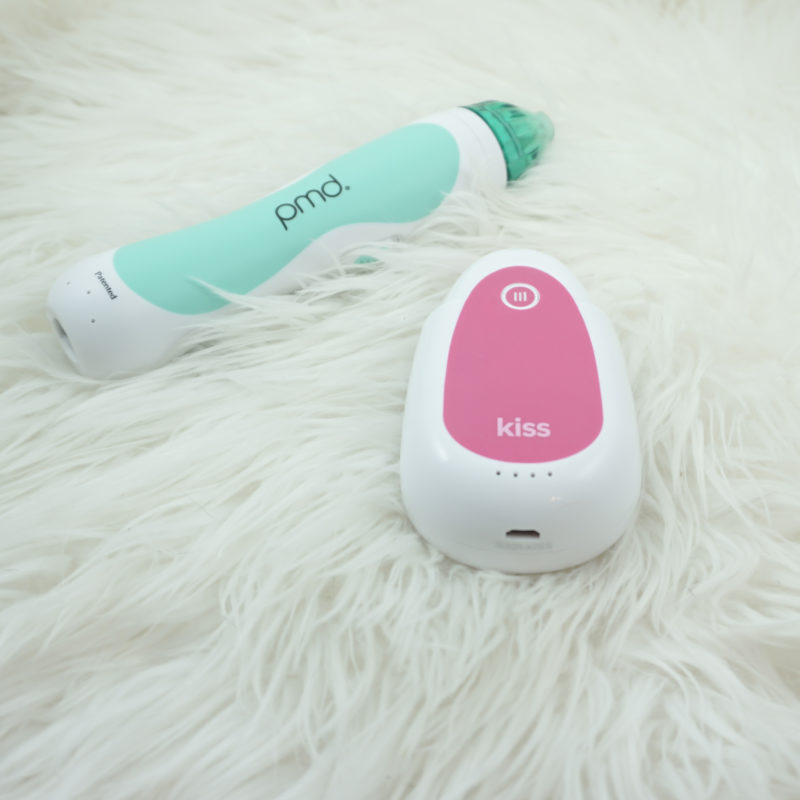 I've been incorporating these PMD Beauty products into my routine for the last month or so and I'm really enjoying both! Plus, they're super easy to use.
The PMD Microderm has been a great addition to my routine. I was a little intimidated at first, but it's easier and quicker than you would think. Plus, it's more convenient and more affordable than getting microdermabrasion treatments at a salon and can be done in only four easy steps:
Thoroughly cleanse and dry the skin.
Pull the skin taut with your free hand to allow the Personal Microderm to smoothly glide over the skin.
Move the Personal Microderm in an upward fluid motion across the skin. Do not hover on any spots and move quickly.
Immediately after treatment, wash and dry the skin. Apply a calming toner and recovery moisturizer.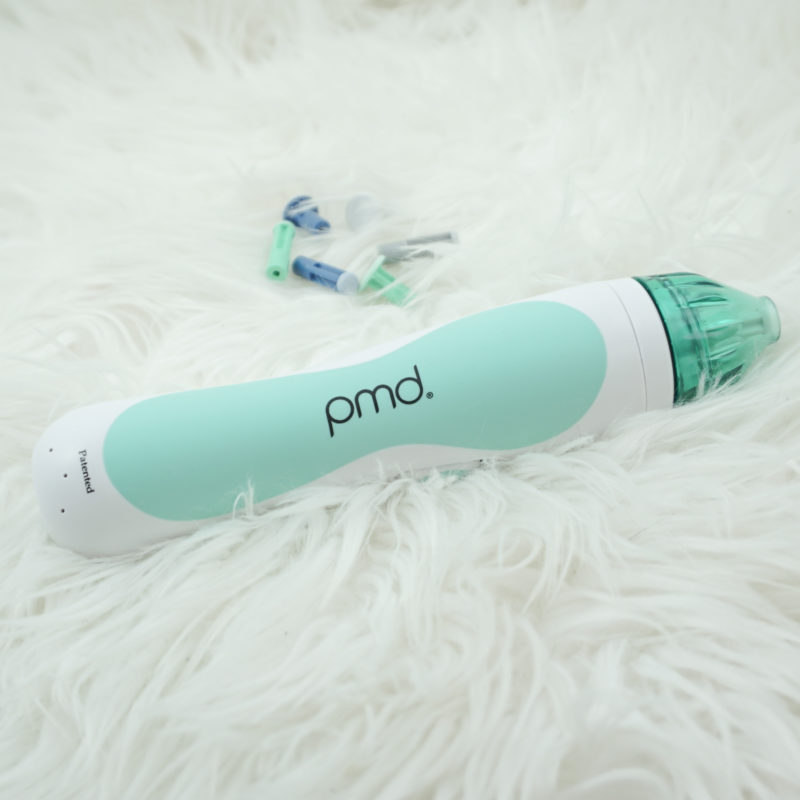 The tool has discs embedded with aluminum oxide crystals that exfoliate away dead, dull cells from the surface of the skin. My skin is pretty sensitive so I've been nervous to try anything above the first disc, but I'm working my way up to it. I didn't expect there to be any suction in this tool, but it sort of pulls the skin which increases circulation and triggers the skin's natural healing process to boost collagen and elastin leaving skin firm and radiant.
After the first use, I noticed how soft my face was. Since then, it's minimized fine lines, pore size and dark spots. Overall, my skin is clearer and my complexion is more even. A few months ago I would have never gone out without makeup on, but I headed out for a day of errands without any makeup and felt comfortable enough to be out all day without feeling self-conscious about my skin. Check out this before and after of a close up of my cheek to see my results: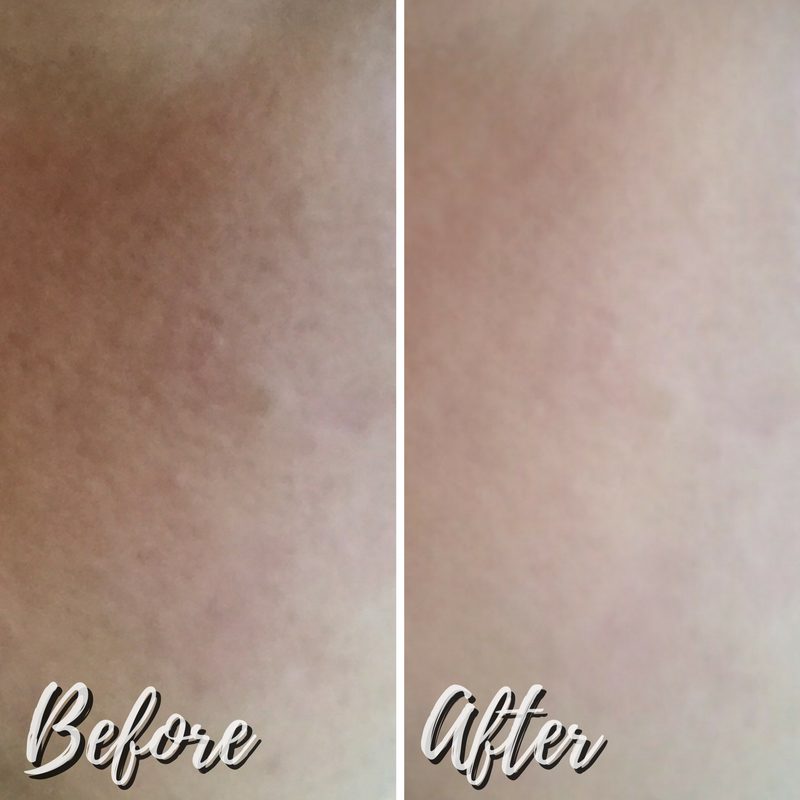 One of the fun parts about getting older is that our lips lose volume and color as we age. While I love the look of full lips, I've seen those lip filler videos on Instagram and there's no way I could ever get that done. Thank god for products like PMD Kiss that plump your lips in four easy steps:
Apply PMD Kiss Smart Lip Plumping Serum onto clean, dry, lips. I've tried it with regular Chapstick and have had great results.
Power on PMD Kiss. Place Plumping Tip firmly & directly onto your lip creating a tight seal for suction.
Use PMD Kiss on the six sections of your lips (top left, top middle, top right, bottom left, bottom middle, bottom right) – you will hear and feel the PMD Kiss working.
Allow PMD Kiss to pulse 15-20 times on each section of your lips. You will be able to hear the pulses while the PMD Kiss works. If you only have a few minutes, you can limit the number of pulses per section. For a quick plump, I do 10 pulses per section so I'm done in under one minute!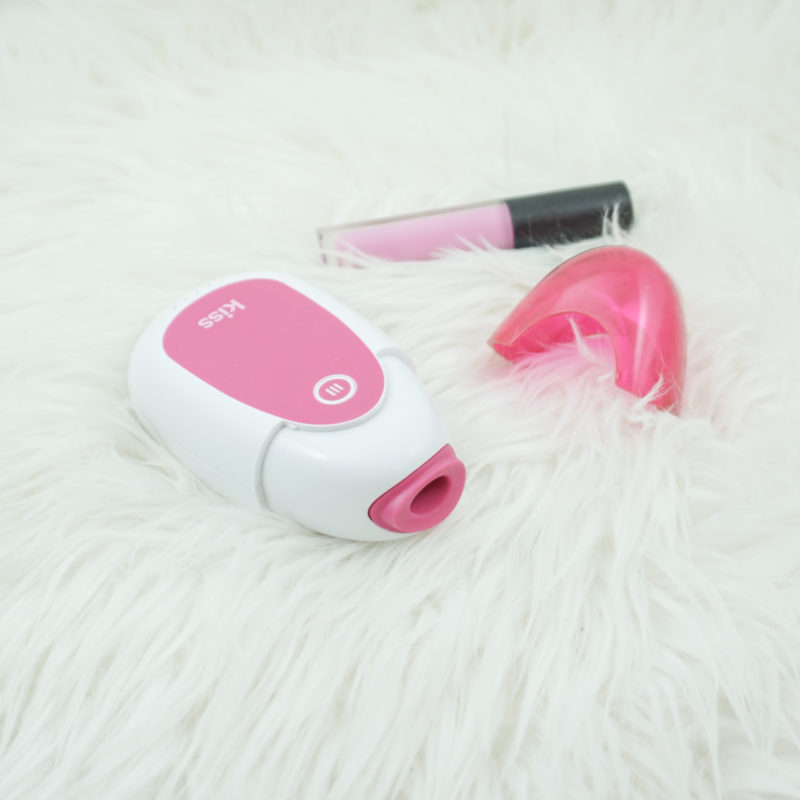 PMD Kiss safely boosts collagen to reduce appearance of lip lines and wrinkles while increasing the look of lip volume. I've been using it every few days and have definitely noticed a difference. It's especially noticeable when I use it for quick plumping right before I go out. The quick plump results wear off after a little while but I've been using the longer plumping setting to get longer lasting results. Regular use boosts collagen which increases the look of fullness, fades the appearance of lip lines & wrinkles and revitalizes natural lip color. Ignore the quality of these pictures — the before and after I took for this post really didn't show the difference I've noticed. The photo below  shows how my lips look in two different selfies taken at the end of October vs. this weekend — even my husband noticed a difference in the fullness of my lips!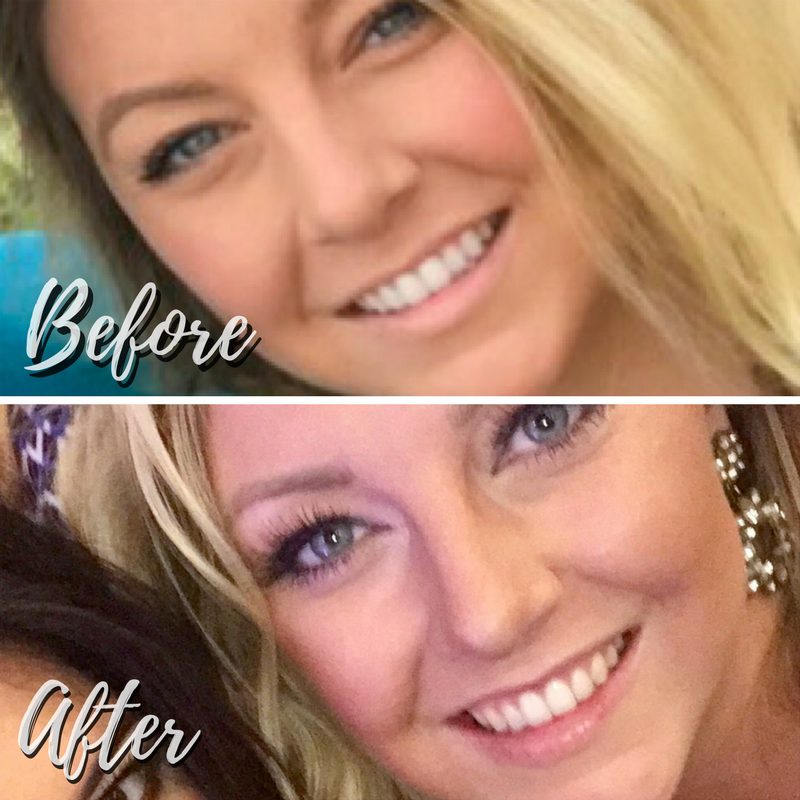 You can get 20% off the PMD Microderm or PMD Kiss using code PRIMP20. This discount works on any PMD Beauty purchase excluding subscriptions and sale items. Leave me a comment if you've tried either of these products or have any of your own favorites and pin the image below to save this post.