It's our second wedding anniversary today and I can't believe we've been married two years already. Time really does fly when you're having fun. Foxwoods Resort Casino, the largest resort casino in North America, hosted us for an awesome anniversary staycation last weekend and we had such a blast!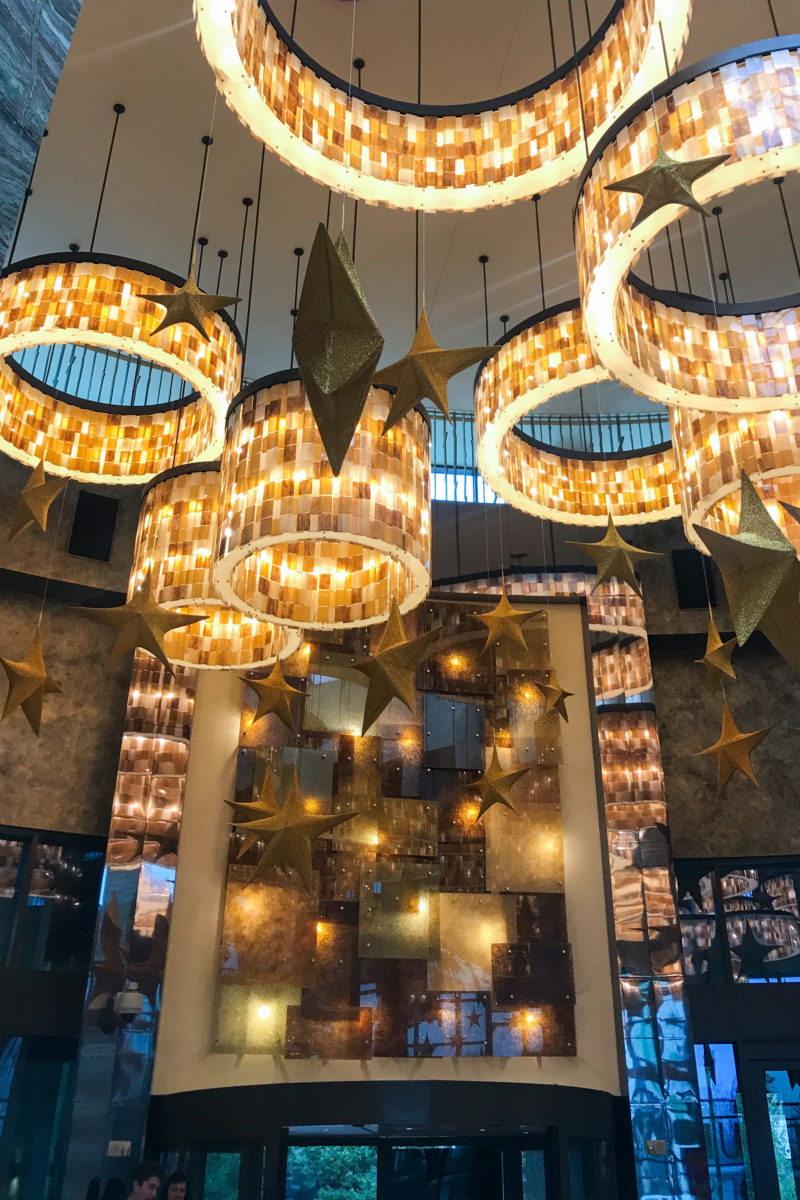 The drive is only a little bit over an hour, but with snow in the forecast, we headed up early on Saturday morning so we didn't have to worry about any weather issues during our trip. The 9+ million square foot resort complex has seven distinctive casinos, four hotels with over 2,230 guest rooms and suites,  over 35 dining experiences, two luxurious spas, a number of exclusive retail boutiques, Tanger Outlets at Foxwoods, two world-class theaters, six nightclubs, a luxury bowling facility, and two award-winning golf courses so we knew there would be plenty to do if we got snowed in.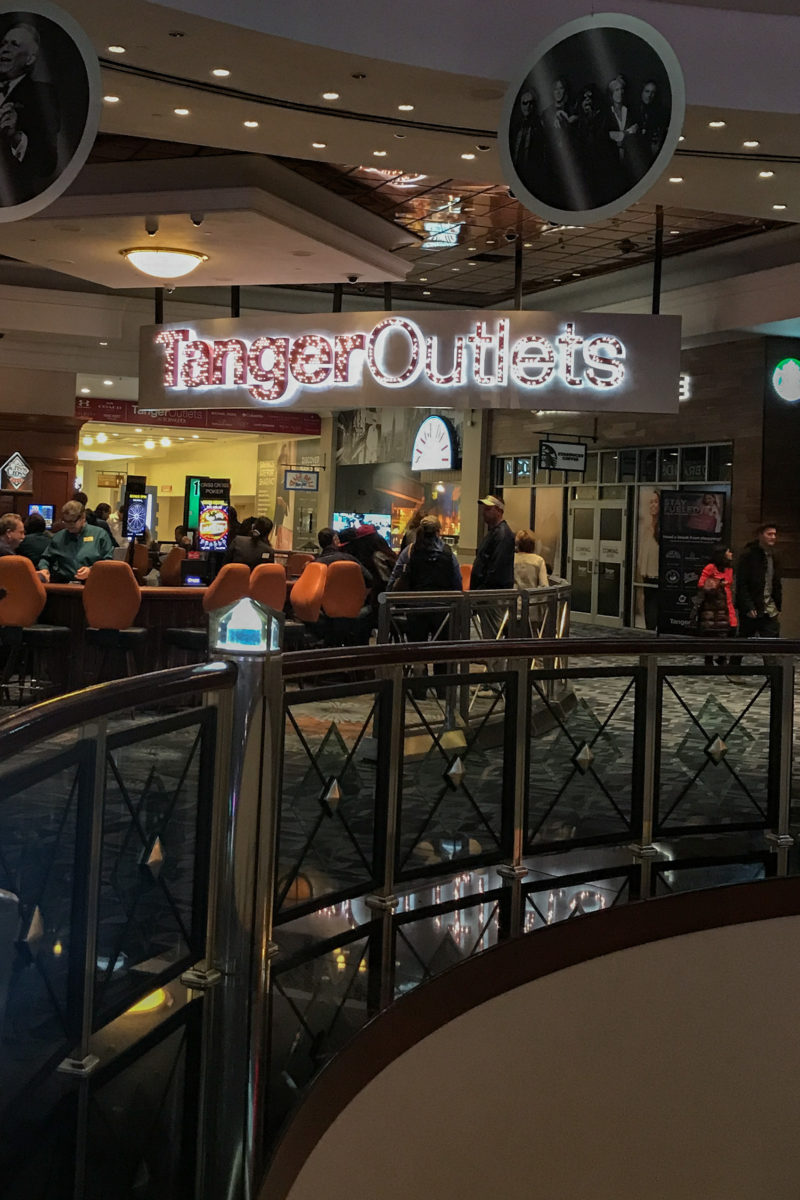 We spent the morning exploring the casino and outlets to work up an appetite. We decided to grab lunch at Guy Fieri's Foxwoods Kitchen + Bar. If you know me in real life, you know that my favorite foods include macaroni and cheese, french fries and nachos, so Guy Fieri's Trash Can Nachos were a serious bucket list item for me. Let me tell you, they did not disappoint. The waitress even posed while I took a boomerang — so fun!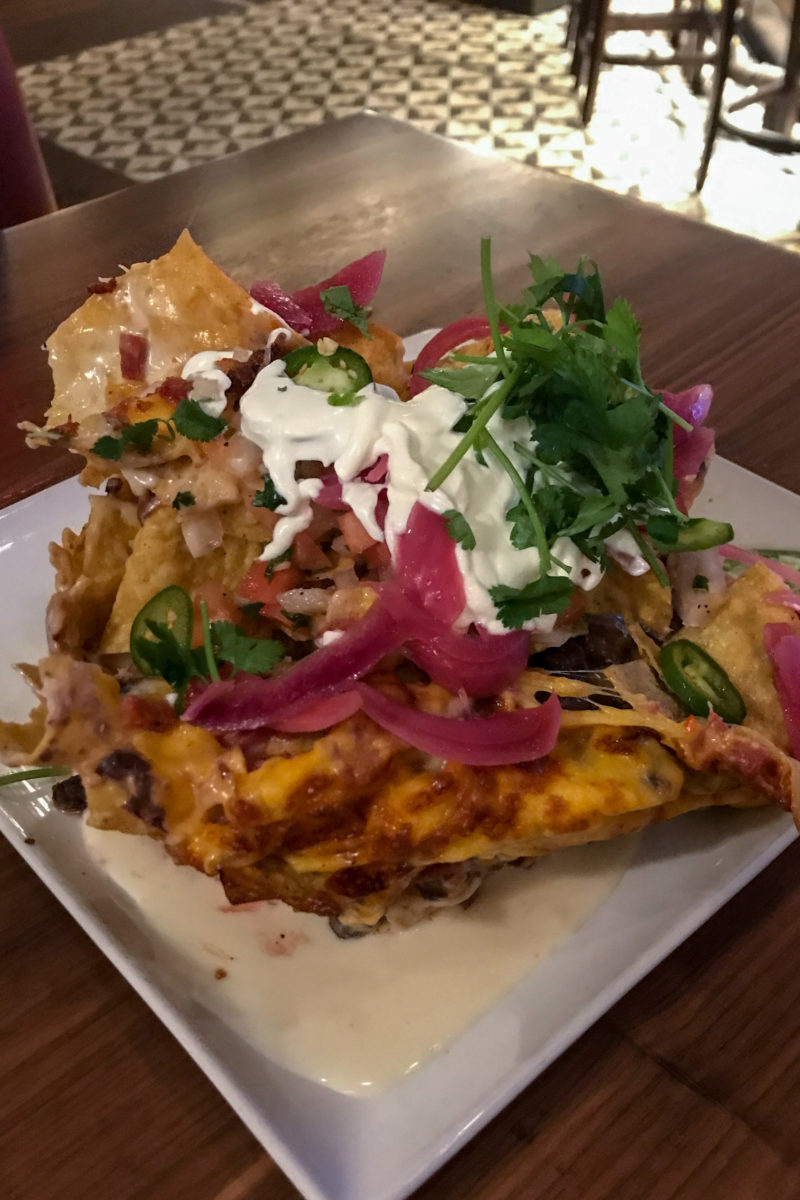 After lunch, we decided to get a head start on some Christmas shopping. The Tanger Outlets at Foxwoods have more than 80 retail outlet stores like  American  Eagle  Outfitters,  Ann  Taylor,  Banana Republic,  Brooks Brothers,  Calvin  Klein,  Coach,  Gap,  H&M,  J.  Crew,  LOFT,  Michael  Kors, Nike, Skechers, Steve Madden, Talbots, Tommy Hilfiger and many more.
We did tons of shopping — mostly for ourselves — and even checked a few Christmas items off of our lists. Pete scored a few pairs of jeans and a bunch of shirts and sweaters. I got a few sweaters, the cutest polka dot top from J. Crew and I even found the dress I'm going to wear for New Year's Eve! They had so many great deals and from now until December 21 during Foxwoods' Shop, Dine & Win promotion, for every $100 you spend daily at the Tanger Outlets at Foxwoods, you will receive a $10 gift card to Guy Fieri's Foxwoods Kitchen + Bar, AND one entry to win a Tanger gift card worth up to $5,000!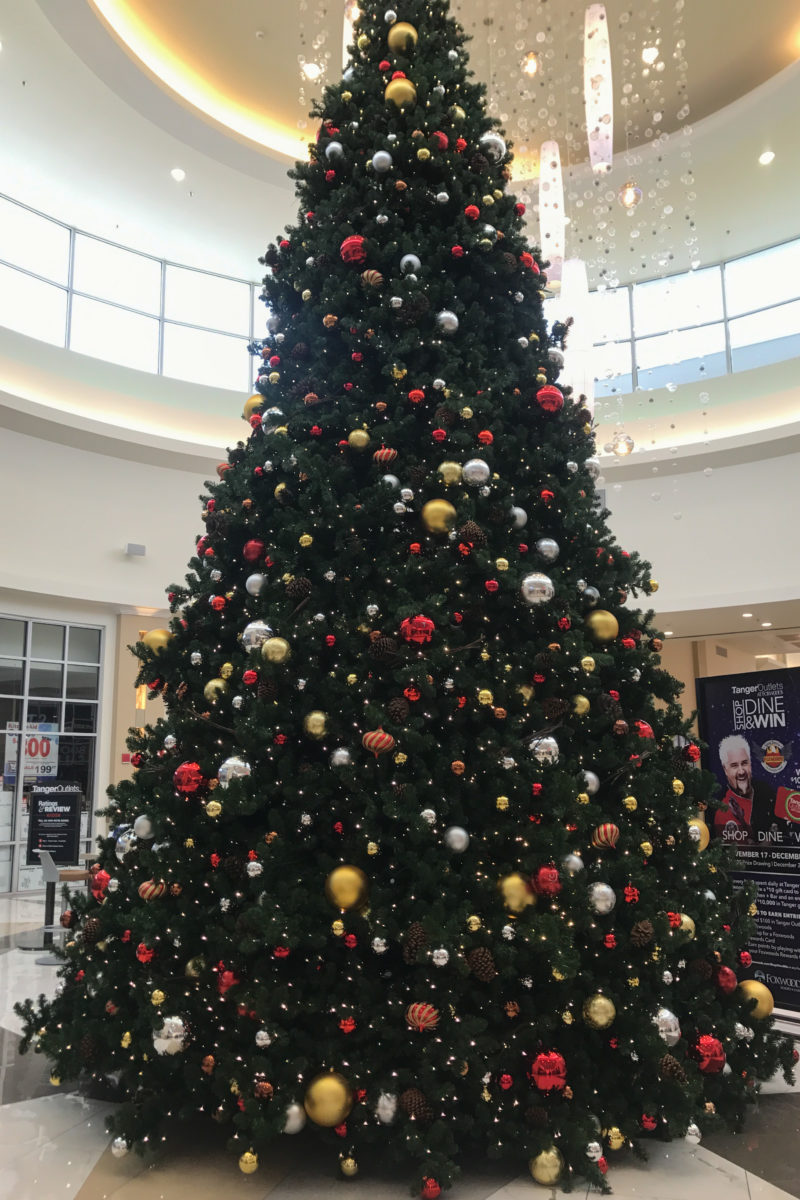 After our marathon of shopping, we headed up to our room to get ready for dinner. The room was super spacious and comfortable and we had the most gorgeous view of the snow-topped trees. The shower was honestly the best hotel shower EVER. No joke, I showered three times in less than 24 hours.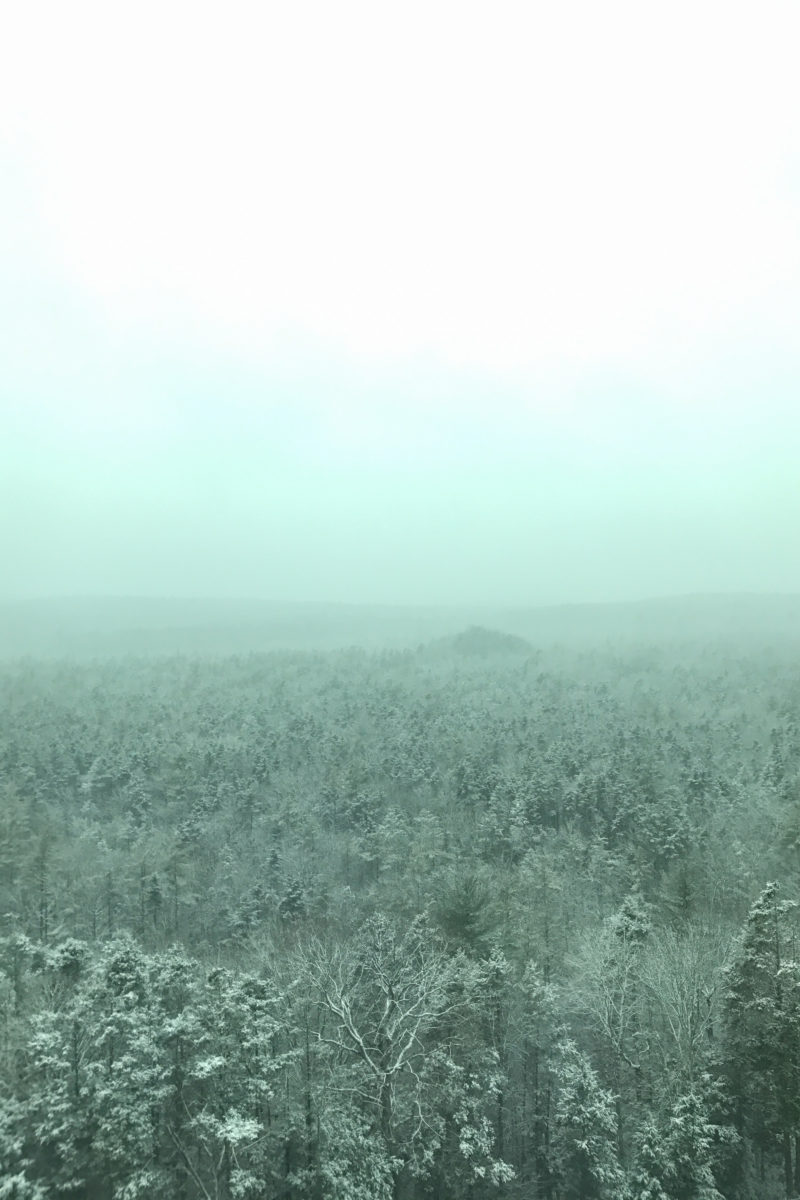 We headed to dinner at Cedar's and decided to celebrate with a bottle of champagne. The menu had so many great options, but in honor of two years together, we decided to share the Tomahawk for two. Everything was absolutely delicious and they surprised us with an anniversary dessert. Plus, we had enough leftovers for dinner the next night. We went for a little stroll after dinner and decided we were ready for bed. At the end of the day, we had walked 17,745 steps, about 7.2 miles, and we were exhausted.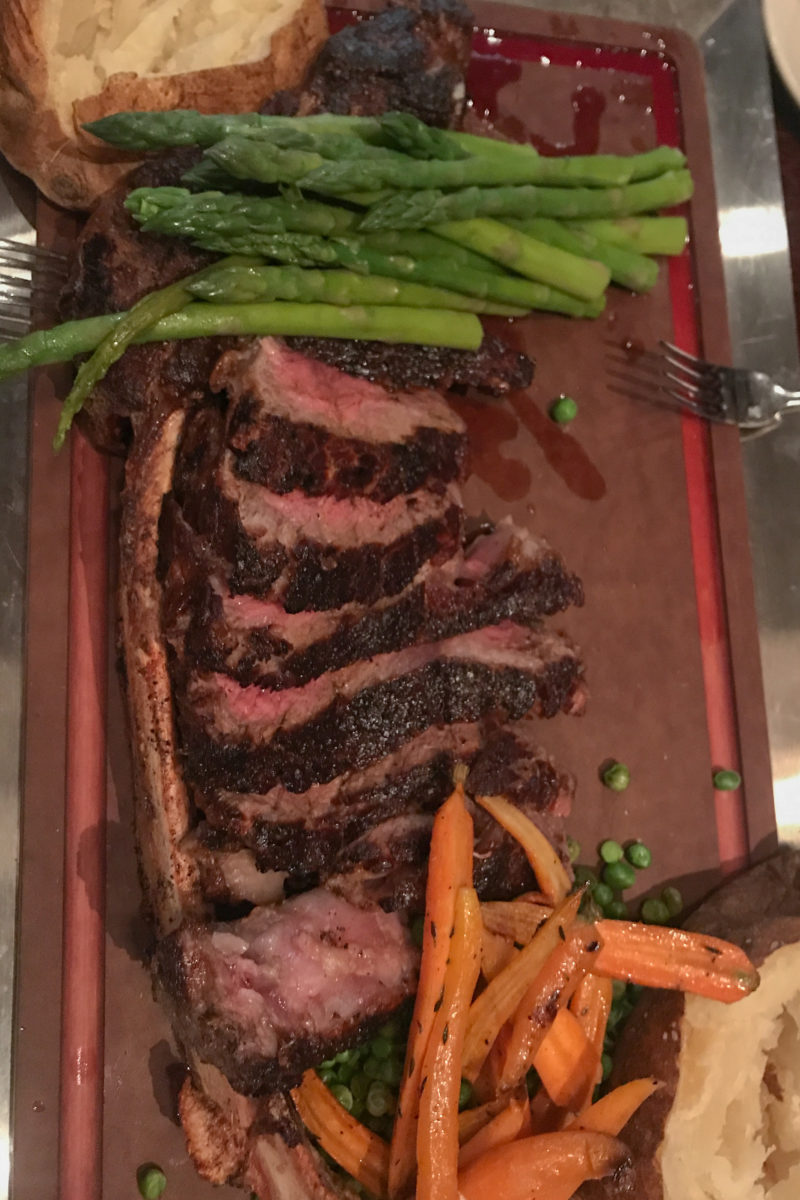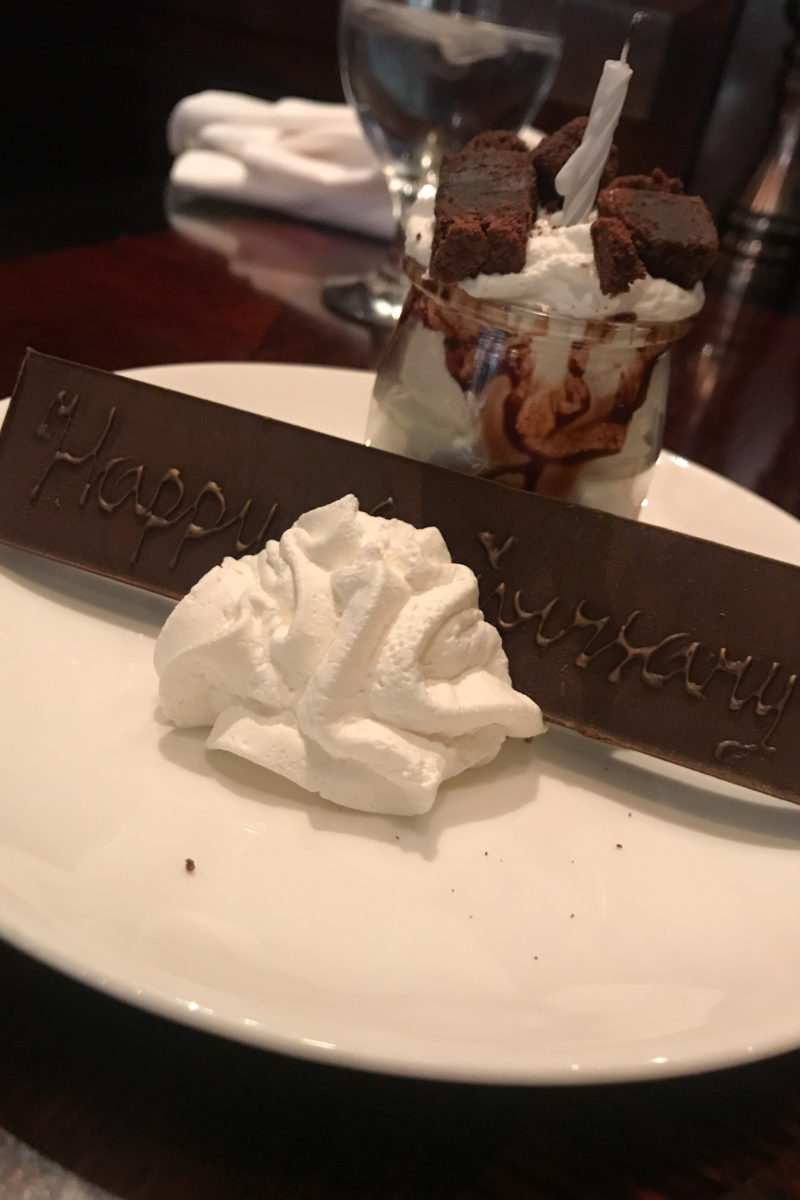 We woke up the next morning and wanted to grab breakfast before our spa reservation so we headed to the Sugar Factory. The decor was so pretty with tufted red seats and gorgeous chandeliers,  and the menu was filled with crazy sugar-filled drinks and desserts. We started off with a S'mores Latte and Vanilla Bean Latte. I decided on the S'mores Crepe for breakfast and he picked the Apple Pie Waffle. Everything was as delicious as it looked!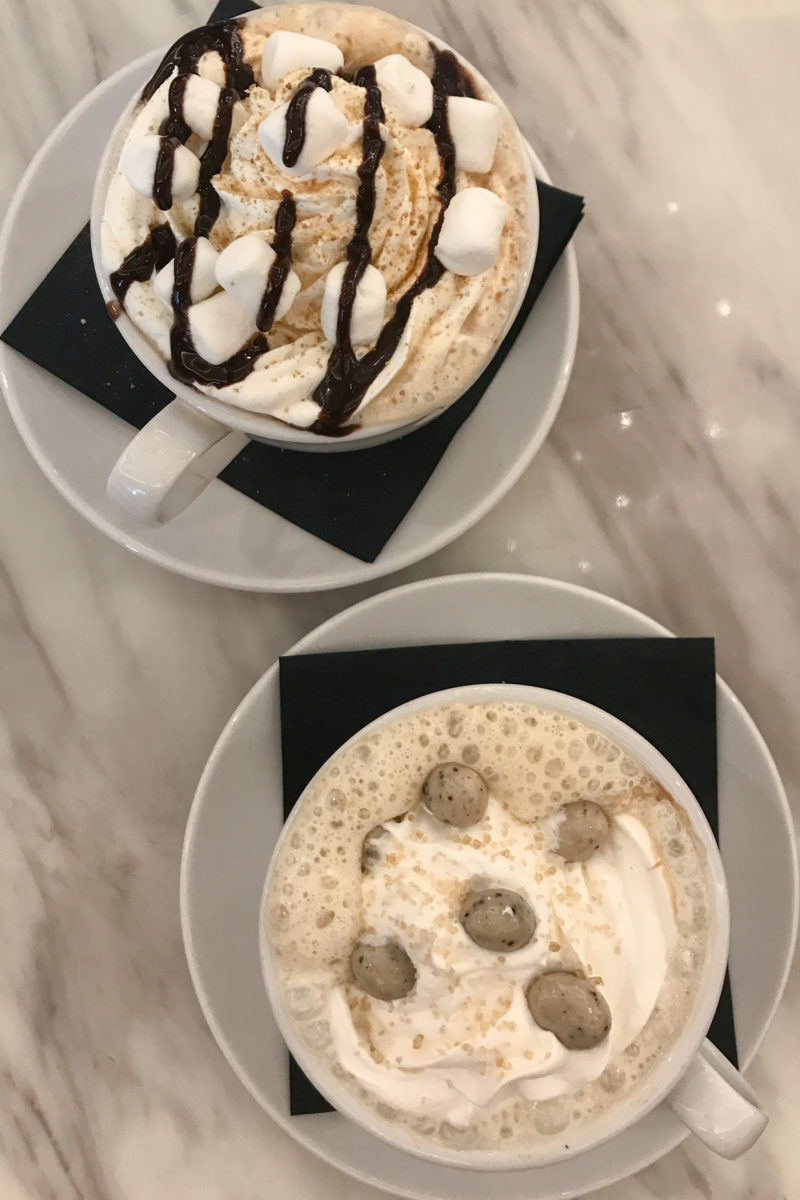 We ended our trip with a couple's massage at G Spa. It was the first time either of us had ever gotten a massage and I can safely say it won't be the last. The spa was gorgeous, the staff was incredibly friendly and we had such a great time. We left feeling refreshed ready to head home.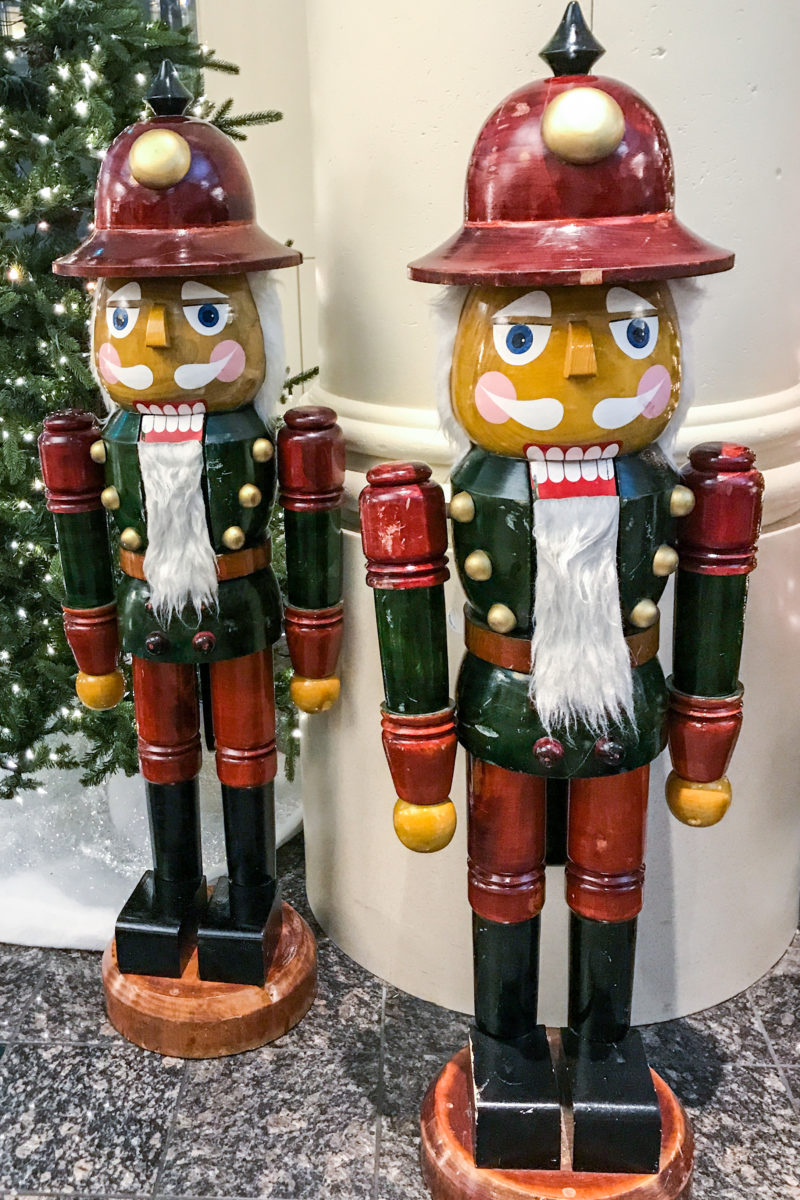 We had such a great weekend at Foxwoods and we can't wait to go back for the delicious food and great outlet shopping!