This post contains affiliate links. Some products listed below were sent for review. Giveaway is sponsored by Vintage Cosmetics. As always, all opinions are my own.
Another month has come and gone and I feel like this Summer is absolutely flying by! I'm gearing up for a nice long Fourth of July weekend and a few days off of work, which hopefully means I'll get a chance to work on some blog posts. In the meantime, here are my five favorite products from this month.

L'Oreal Infallible Total Cover Foundation: If there's one thing I'm willing to splurge on, it's foundation. My typical go-to is Make Up For Ever Ultra HD Invisible Cover Foundation but I was excited to receive these from L'Oreal. They quickly made it from my "Try" pile straight into my makeup bag. I am SO impressed by this product, especially for being a drugstore brand. A little goes a long way and it's pretty lightweight. The coverage is phenomenal and it's really held up through some crazy heat. You seriously have to try it!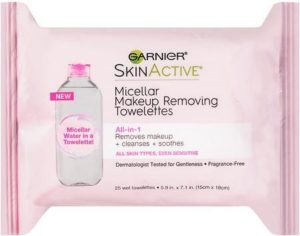 Garnier SkinActive Micellar Makeup Remover Towelettes: Makeup removing wipes are one of those products that I was always indifferent about… until Garnier sent me these. They're perfect for sensitive skin, they don't have an overwhelming scent and they work really, really well. #lazygirlhack: I keep them in my car and take my makeup off in traffic on the way home from work.
Red Carpet Manicure Gel Polish Pro Kit: This is a new-to-me brand, and as far as first impressions go, I am impressed. I got this package as I was heading out the door to a friend's house, so I brought it along with me. A few glasses of champagne + key lime pie + gel manicures made for a pretty fun Sunday night. We both picked "Silk Slip" (#twinning) and it's held up really well. It's the perfect neutral pink, and looked really pretty on both of our skin tones. The mini LED lamp it comes with is really convenient for travel, but kind of a pain because you have to cure your thumbs separately which adds some time for application.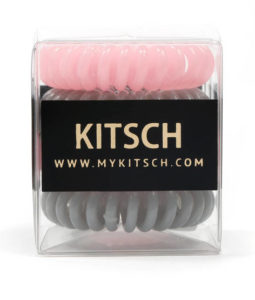 Kitsch Hair Coils: I received these along with a product from another brand, but I've already re-ordered because I'm obsessed with them. I've also been convincing all of my friends/coworkers to try them and they have not been disappointed. They're water resistant (perfect for the pool or beach this summer!) and they prevent hair breakage. Plus, they really hold your hair! Pro-tip: If they start to get a little stretched out, soak them in hot water and they'll shrink back to normal size again.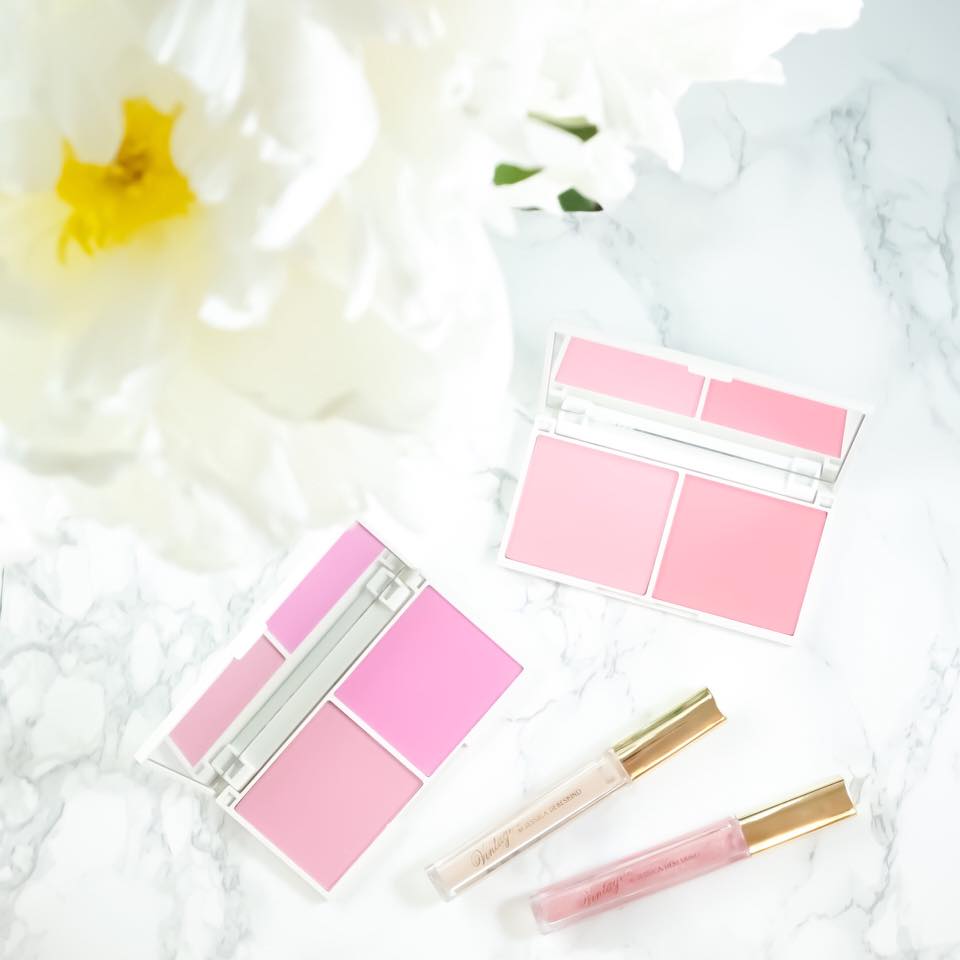 Vintage Cosmetics: In case you missed it, I hosted a fun giveaway with Vintage Cosmetics on Instagram this month. They were kind enough to offer to give away another prize to one of my readers. Winner will receive:
🌸 Blush & Brighten Face Palette in Blossom/Poppy
🌸 Blush & Brighten Face Palette in Pink Coral/Flamingo
🌸 Sparkling Lipgloss in Snowflake
🌸 Sparkling Lipgloss in Pink Sequin
Leave a comment below for your chance to win. Winner will be selected on 7/6/17.
Save