This Galentine's Gift Guide contains affiliate links.
How many of you ladies celebrate Galentine's Day? It's the perfect reason to get together with your besties and celebrate your friendship whether you're single or taken or just looking for another excuse to drink wine. This year on Valentine's Day Eve I'm going out to dinner with a bunch of girls from work and we're all looking forward to a night of delicious food and plenty of wine. If you're celebrating Galentine's Day and are looking for gifts for your bestie, I have a bunch of fun ideas for you in this Galentine's Gift Guide. Plus, everything is under $35 so you can show your bestie how much you care without breaking the bank!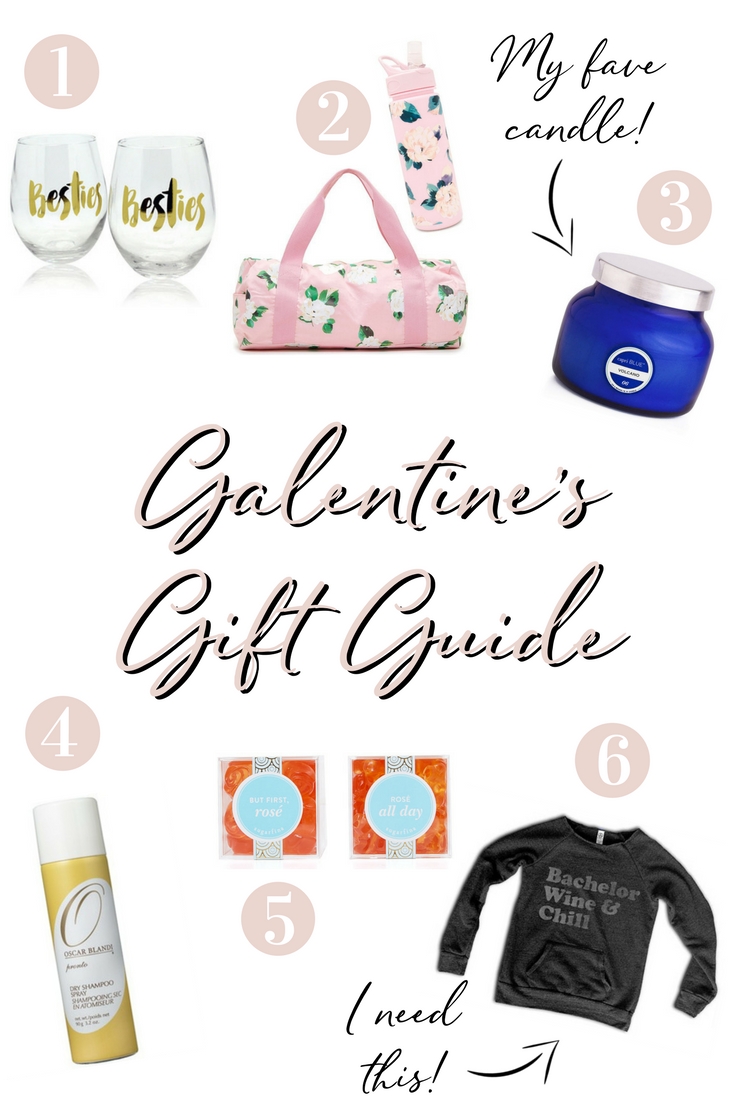 Galentine's Gift Guide
And, if you're late to the game, you can grab a cute (or sassy!) mug and throw some chocolates in it for a gift that's perfect for the Galentine in your life. Or, you can just grab a bottle of wine or bouquet of fresh flowers. So, what are your plans for Galentine's Day this year? Comment below and let me know if I'm missing any awesome Galentine's gifts on this list.