This post has been sponsored by the PRIMP Network. All opinions are my own.
The weather is colder, the days are shorter, and if you're anything like me, you're approaching your most pale time of the year. Here are a few of my favorite products to brighten up my look during the winter.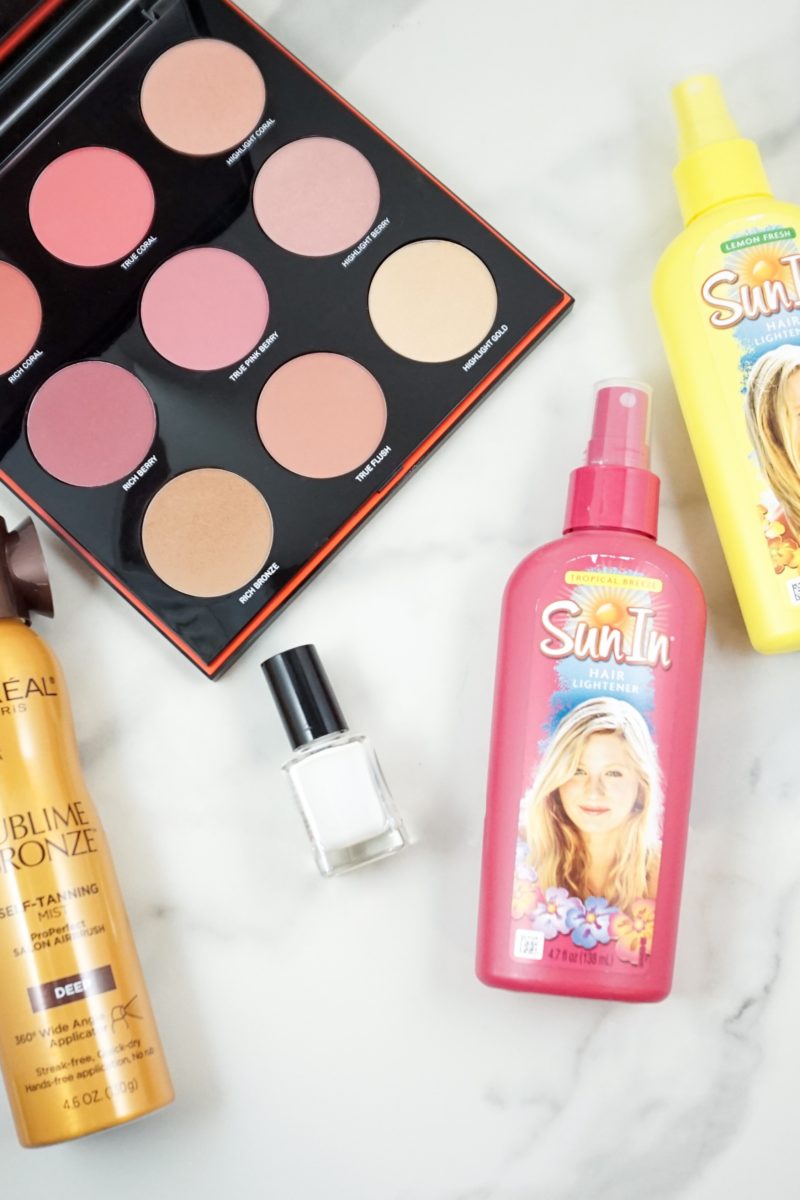 Spray Tan
I used to love a trip to the tanning booth, but I've realized how bad it is for your skin and now I opt for sunless tan. When I don't have a major event coming up and just want to avoid blending in with the snow, I opt for an at-home spray tan. It's super easy to apply once you get the hang of it and lasts a few days, especially if you exfoliate first and moisturize in the days following your tan.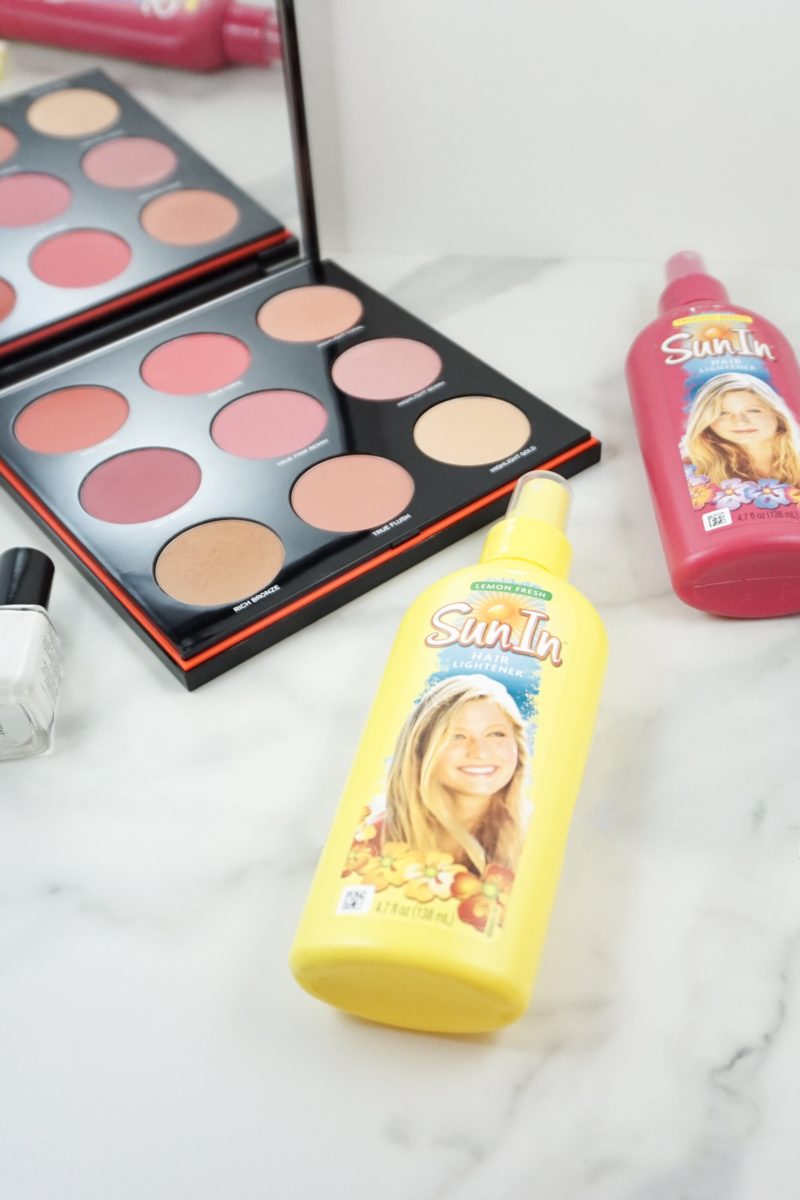 Blush
I love a good bronzer and highlighter in the summer. but blush is one of my favorite makeup products in the winter. I love to add a little color to my face so that I look a little flushed, like I just came in to warm up from the cold.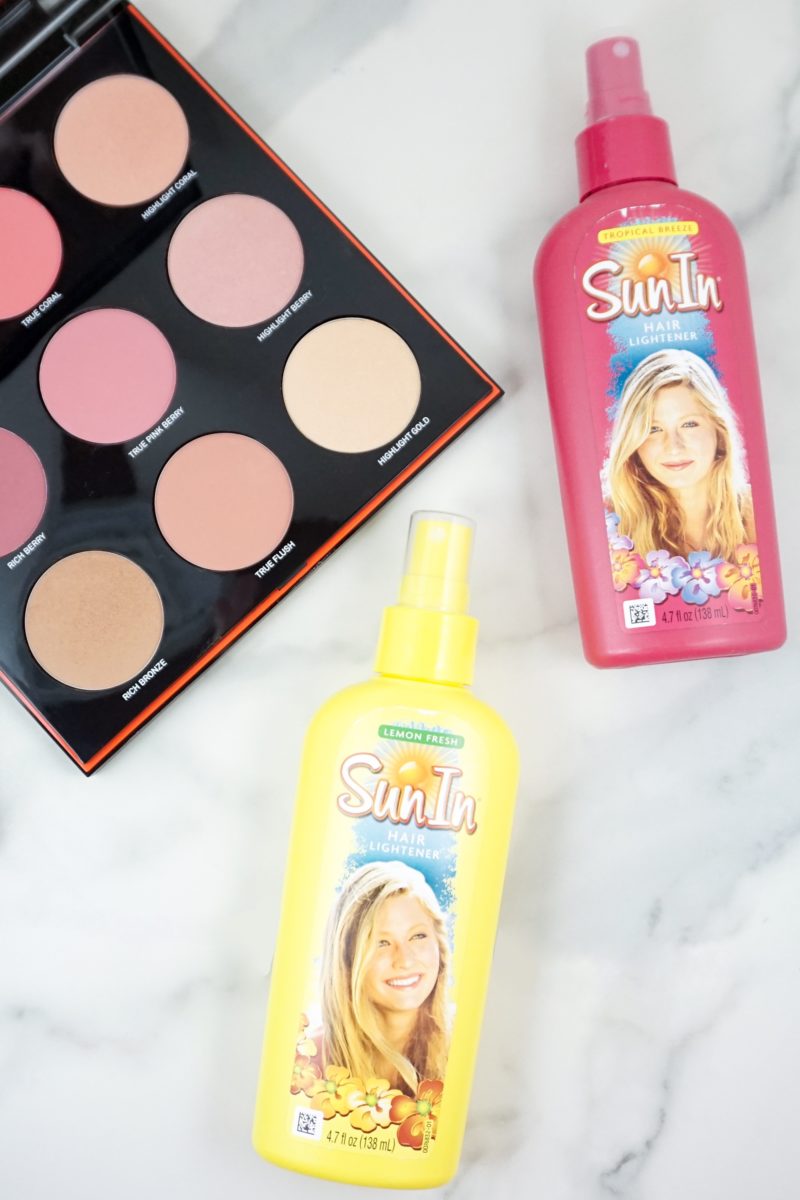 Highlights
Although I tend not to go quite as blonde in the winter, products like Sun-In can help bring out natural highlights and extend time between salon visits. If you've never heard of Sun-In, it's a product that gives you the same natural highlights you get from the sun – only faster! You can even use your hair dryer! Sun-In's advanced conditioning system is alcohol-free and includes botanical extracts and special illuminators that give hair an extra dose of shine. And, it's not just for blondes, it brightens blonde to medium brown hair.
White Nail Polish
A white or light pink nail polish is my go-to in the summer when I want to accentuate my tan, but lighter colors also have the same effect in the winter. Darker nail polish tends to wash out my skin tone, so I love to brighten things up with a winter white mani.
What are your favorite ways to brighten up your winter look?